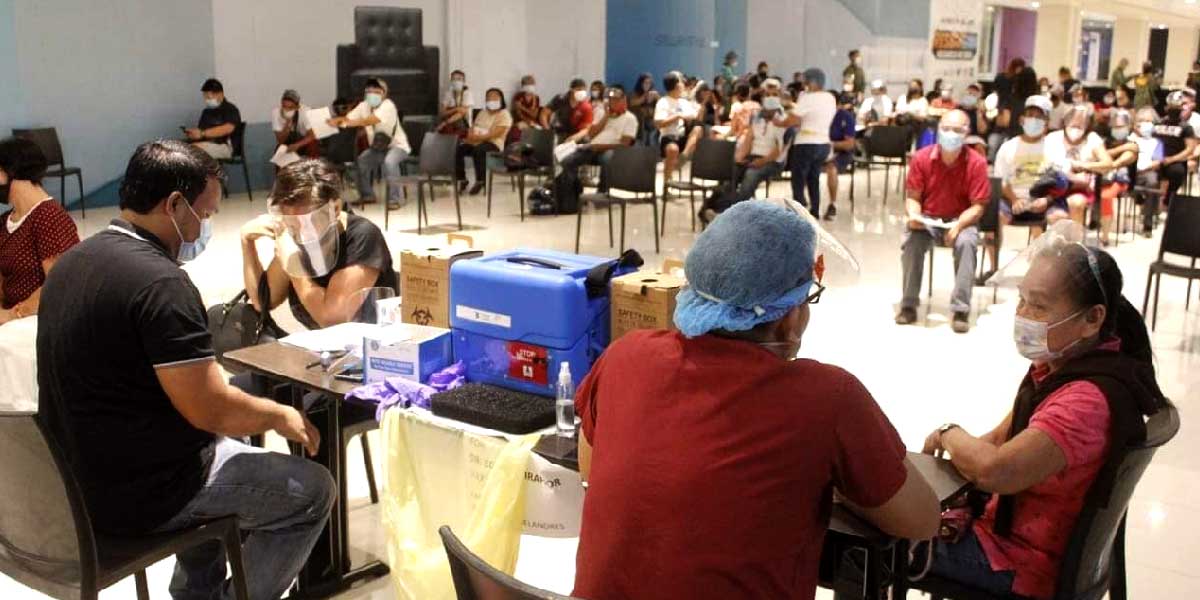 By Dolly Yasa
BACOLOD City – Emergency Operations Center Task Force (EOC-TF) Executive Director and Bacolod City Administrator Em Ang said that the city government will hold a "Bigjab Weekend" at the SMX Convention Center at SM City and Ayala Malls Capitol Central on August 28 and 29, 2021.
She said that the "Bigjab Weekend" aims to prioritize city residents belonging to A1 to A5 categories, especially those who are unable to go to COVID-19 vaccination sites during office hours or working days.
"Bigjab Weekend" runs from 10 a.m. to 3 p.m.
Ang said vaccinees who have registered online may walk in at any of the two vaccination sites this weekend.
"No need to wait for an appointment notification from CoVaC as long as they have completed their online registration," Ang clarified.
Those qualified must bring any government-issued ID with Bacolod address, as well as confirmation of their online registration through tinyurl.com/bcdceironline
"Our goal is to make the vaccines available to as many Bacolodnons. This way, we keep our communities safe as well as our loved ones," Mayor Evelio Leonardia said.
Ang also said that on August 30, Bacolod City's vaccination drive goes on a 24-hour shift as the EOC strategizes a plan of action to control the spread of Covid-19 infections and sustain the downtrend of cases.
Ang said this is another innovation by the EOC to widen the local government's vaccination drive.
The round-the-clock vaccination jab will be launched on Monday, August 30, to coincide with the National Heroes' Day.
Earlier, the LGU converted one of its buses as the first VAX-i unit, while Vallacar Transit, Inc. loaned another bus for the program.
"With the VAX-i, which targets market vendors and drivers, together with the ongoing on-site vaccination of thousands of BPO (business process outsourcing) employees, the drive-thru vaccination at Ayala Malls Capitol Central, and mall-based campaigns and regular vax jabs in barangays, schools and health centers, we would be able to hasten efforts to achieve herd immunity," Leonardia said.