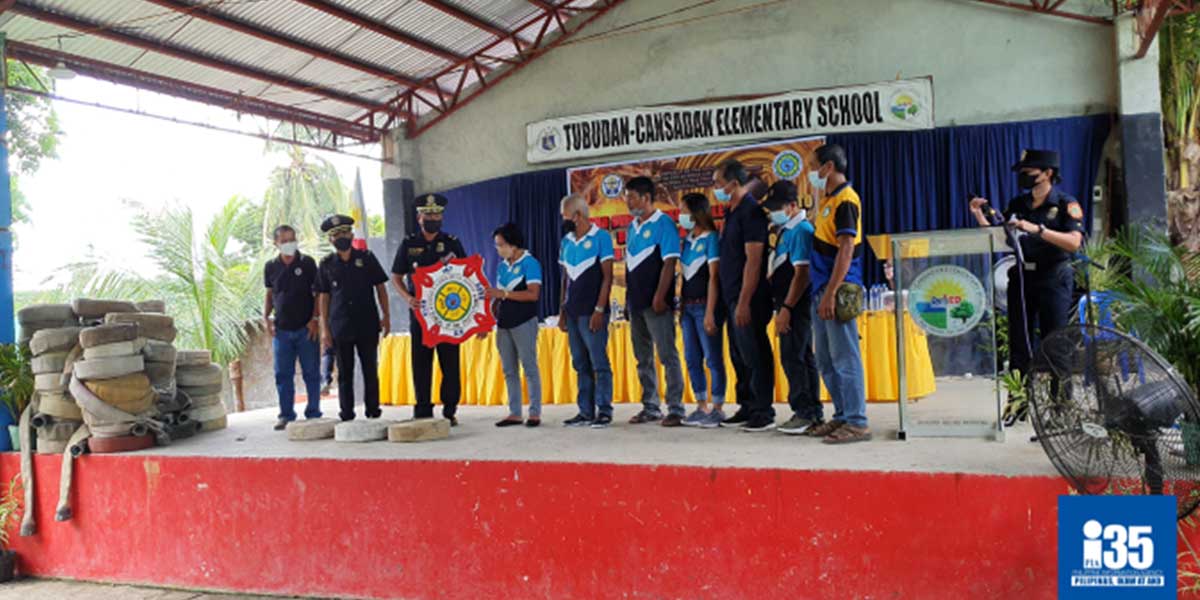 By Bernard Ceasar Susbilla
SAN JOSE, Antique (PIA) — The Bureau of Fire Protection (BFP) Region 6 donated "unserviceable" fire hoses for use by farmers in Barangay Cansadan, here, in providing water supply to hard-to-reach agricultural lands
BFP 6 Regional Director Chief Supt. Jerry Candido and BFP Antique Acting Provincial Fire Director Chief Insp. Joeffrey Animas led the turnover of the donation, May 25, to the barangay officials of Cansadan headed by Hon. Diowana Alonsagay in a ceremony at Tubudan-Cansadan Elementary School.
A total of 147 units of fire hoses which are 2.5 inches in diameter and 50 feet in length were donated by the fire service from stations across Western Visayas.
Candido answered the call of local farmers for unused but still functional fire hoses that may be used in transporting water to agricultural lands.
He said that he understands the plight of farmers being a farmer himself outside of duty hours.
"Panguma ang isa ka bagay kung sa diin ako nalipay (Farming is one thing that makes me happy)," he noted.
Candido also clarified that the donated fire hoses are unserviceable or no longer effective in firefighting operations but can still be deployed for other purposes.
For his part, Animas emphasized that the high-quality hoses are not limited for farm use and may also be of huge help in conducting clean-up drives via flushing.
He also urged the beneficiaries to take good care of the hoses that are expected to lighten farm work and urged them to maximize productivity out of this donation.
Meanwhile, village chief Alonsagay assured the BFP heads that the fire hoses will be put to good use and expressed her gratitude to the entire fire service for addressing their long-standing needs.
State Auditor Joel Escaro also graced the event for documentation and to witness the turn-over of government property to its intended and qualified beneficiary.  (AAL/BPS/PIA Antique)