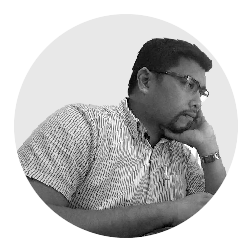 By Francis Allan L. Angelo
The public is warned against falling for these fake accounts of Daily Guardian founding publisher Lemuel Fernandez and me.
These are the handles or account names of the FAKE OR TROLL accounts:
https://www.facebook.com/sekre.topeco.7
https://www.facebook.com/goonz.gunz
The handle can be found on the address bar of the internet browser you use such as Google Chrome or Internet Explorer.
These fake accounts are being used by posers to spread disinformation and malign Mr. Fernandez and me. These fake accounts were also used to post misleading comments in some news outlets.
The troll accounts aim to foment acrimony and hate against us which could lead to physical harm on our part. An example are the irresponsible comments by these fake accounts in the news story on the Delfin Britanico murder case of another news organization. Some netizens who thought that the fake accounts were ours have pilloried us in the thread.
My GENUINE FACEBOOK ACCOUNT bears the handle facebook.com/FallanLangelo. Any other accounts bearing my name and photos are fake or troll accounts.
We have reached out to the appropriate authorities to investigate and trace the owner of these fake accounts. We also appeal to the public to report these two fake accounts so that it can be taken down by Facebook.
'ILL PREPARED'
The purpose of the motor vehicle inspection system of the Land Transportation Office is laudable. It aims to ensure the worthiness and safety of motor vehicle both private and public.
This is part of the modernization program of the Department of Transportation which was rolled out a few years back.
As we have reported earlier, all vehicles up for renewal will have to undergo meticulous inspection by accredited motor vehicles inspection centers around the country. More or less 60 points will be examined by the centers, which will issue a certificate to the owners whose vehicles hurdle the inspections. The certificate is a requirement for the renewal of the motor vehicle registration with LTO.
The inspection fees are PHP1,800 for the initial inspection of motor vehicles with a Gross Vehicle Weight (GVW) of less than 4,500 kg, and PHP900 for the re-inspection fee if the vehicle flunks the inspection.
Motorcycles and tricycles will be charged PHP600 for the initial inspection, and PHP300 for the reinspection.
But public utility vehicle owners and drivers are up in arms against the policy on several grounds.
For one, public jeepneys and even taxis are likely to fail because they are overworked and domestically made (pasad), unlike modern cars that are factory made.
As transport leader Boyet Parcon said, 99% of jeepneys will surely flunk, which could lead to a transport paralysis as their units cannot operate sans fresh registration.
The number of inspection centers in Panay alone will not suffice. In Iloilo City and province, only five have been accredited so far – three for the city and two in the province.
Iloilo City Councilor Rommel Duron said there are more than 140,000 vehicles in the city alone. It takes at least 30 minutes to inspect a vehicle and if a center operates for 10 hours a day, it can only cater to 20 vehicles daily. Let's say a center will operate seven times a week, that's only 140 vehicles a week.
Since Guimaras has yet to have an accredited inspection center, expect car owners from the island province to flock to Iloilo City. That's a nightmare.
And with the COVID-19 pandemic still raging, the economic loss that this policy will cause the transport sector is unimaginable.
We also want a modern and environment friendly transport sector and postponing it would be a disservice. But there is also a need to balance things to avoid burdening the public.