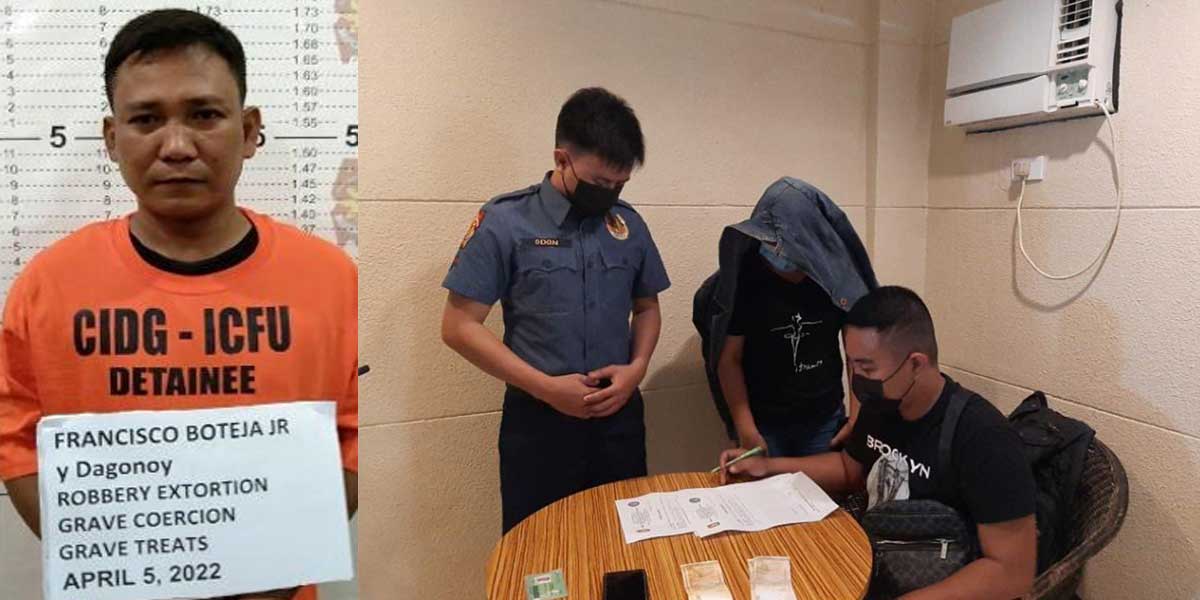 By Jennifer P. Rendon
When their love went sour, a barber demanded cash from his ex-girlfriend in exchange for keeping her nude photos and their sex videos away from the public eye.
But Francisco Boteja's alleged sextortion activities were cut short after he was arrested in an entrapment operation afternoon of April 5, 2022 inside a motel at Barangay Bolilao, Mandurriao, Iloilo City.
Members of the Criminal Investigation and Detection Group (CIDG)-Iloilo City field unit and Police Station even caught the 36-year-old Boteja, a resident of Barangay Pamuringao Proper, Cabatuan, Iloilo, and the 35-year-old complainant naked after the suspect demanded "break-up sex," on top of his monetary demands.
Major Jess Baylon, CIDG-Iloilo City chief, said the complainant is a resident of New Lucena, Iloilo and works as a supervisor of a motorcycle dealership.
The woman, who had long been separated from her husband, sought their help almost a month ago after Boteja, her boyfriend for four years, threatened to make her nude photos and their sex videos go viral on social media.
In fact, Boteja was able to send some of the photos and videos to her family and her estranged husband's relatives.
The suspect initially demanded P1 million and threatened to kill her and her family.
"That's allegedly for everything that he spent in the course of their 4-year relationship," Baylon said.
When the woman said she could not raise such amount, Boteja's demand went down to P500,000.
Again, the woman claimed she had no such cash at her disposal. They later agreed at P100,000.
"But early in their negotiation, we were already onboard. The complainant already sought our help. She was traumatized and feared for her and her family's safety," Baylon said.
During their meeting where the entrapment operation happened, the woman was to give an initial amount of P50,000 and must agree to a "break-up sex."
Police operatives seized from Boteja two P500 marked bills, P12,000 boodle money, a mobile phone, two identification cards, and an official receipt.
"When we arrested Boteja, hambal n'ya palangga nya man gihapon ang ex-girlfriend niya kag ang kwarta, bayad kuno sa tanan nga pagtonto sa iya," Baylon said.
Charges for robbery extortion, grave threats, and grave coercion (sextortion) will be filed against Boteja.