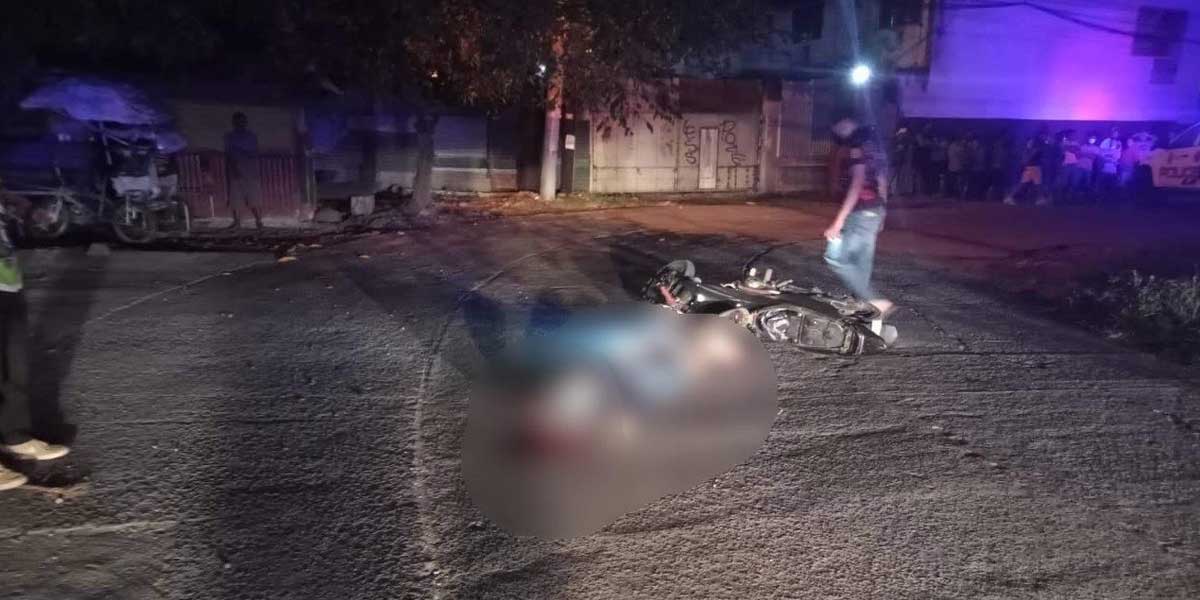 By Glazyl Y. Masculino
BACOLOD City – The first week of July was greeted with two new shooting incidents here, killing one person and hurting another.
The first incident was reported in Barangay Estefania on July 1, victimizing businessman Rodger Hofileña, 41, of Barangay Estefania.
Police Major Ritchie Gohee, head of Police Station 4, said the incident happened when Hofileña and the suspect identified as 46-year-old Andrew Prudenciado chanced upon each other in the area.
Gohee said they figured into an altercation because of the waste drainage system in their area.
"Dugay na na nila na awayan, kag nakalab-ot naman gani sa barangay ila problema," the station commander added.
Gohee said the suspect probably saw an opportunity to attack the victim that day. The victim suffered six gunshot wounds in the body and was taken to a hospital, where he will undergo a surgery.
Police recovered from the scene an empty shell of an unknown gun caliber. Gohee said the suspect is still at large.
The following day, livestock raiser Geory Adeva, 52, of Barangay Handumanan here, died in a gun attack perpetrated by an unidentified person on a motorcycle along 18th Street in Barangay 5.
Police Corporal Rustum Sayson, case investigator of Police Station 2, said that Adeva was on his way home on his motorcycle when the lone gunman reportedly tailed and shot him in the head several times, which caused his immediate death.
Sayson said that when the victim fell from his motorcycle, a witness heard the gunman saying, "katapusan mo na subong na adlaw kay nainit gid ko sa imo."
"Siguro natiruhan na siya kaisa, then pagkatumba, gin tiro liwat, puro ulo igo," he added.
Police recovered from the scene five fired bullets of an unknown caliber.
Sayson believed that the perpetrator may have had grudges against the victim. "May kaakig gid ni ang naghimo sa biktima," the investigator added. However, police could not yet establish the motive.
Sayson said they will ask for a copy of a closed-circuit television (CCTV) camera footage from nearby establishments to review the incident.
These incidents came two days after the last reported shooting incident in June.
Last month, the Bacolod City Police Office (BCPO) recorded a total of 13 shooting incidents, with 10 deaths, including the killing of two minors.