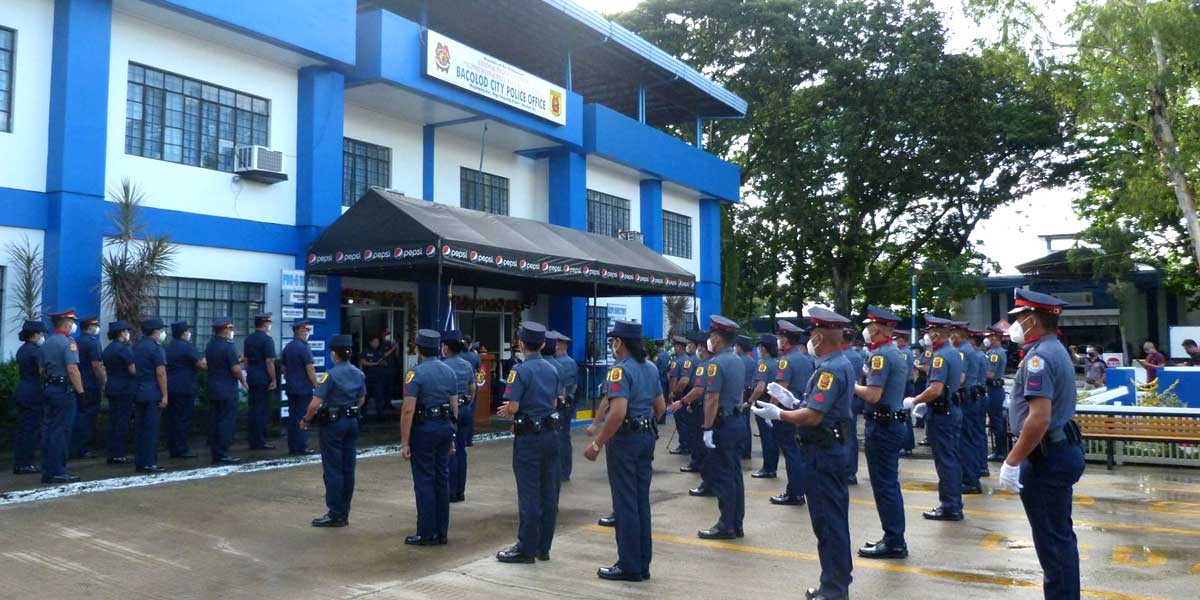 By Glazyl Y. Masculino
BACOLOD City – Crime incidents here increased by 22.05 percent or 250 cases from 1,134 incidents in 2020 to 1,384 the following year, based on the record from the Bacolod City Police Office (BCPO).
Index crimes or crimes against person or property also increased by 22.06 percent or 59 cases from 265 incidents in 2020 to 324 in 2021.
Police Lieutenant Colonel Sherlock Gabana, BCPO's public information officer, said theft accounted for the most number of cases under the eight focus crimes from 80 to 154 incidents last year, followed by murder which logged 46 cases last year from 38 incidents.
Motornapping cases also increased from 2 incidents in 2020 to 11 in 2021.
Physical injuries accounted for 39 incidents; robbery, 35; rape, 24; and homicide, 7.
Six carnapping cases were also recorded last year, but no incidents were reported in 2020.
Gabana said the increase in crimes could be attributed to the unlimited movement of people, since restrictions were more relaxed last year than in 2020.
In 2020, Gabana said that lockdowns were imposed, limiting the movement of the people as a way to prevent the spread of the coronavirus disease 2019 (COVID-19).
"Sang 2021, ga pinagusto na, ang iban namigado sang restrictions and ended up engaging in illegal activities, especially pangawat, shoplift kay apektado sila sang restrictions, kay gutom na," Gabana said.
For murder cases, Gabana said failed illegal drug transactions might be the reason for most of the killings.
The BCPO also noted a rise of 21.98 percent or 191 on non-index crimes or violation of special laws and other crimes from 869 in 2020 to 1,060 in 2021.
For the crime clearance efficiency (cases filed, but suspects at large), the BCPO noted a reduction 5.30 percent from 97.354 in 2020 to 92.052 the following year, despite surpassing the target of 86.59.
For the crime solution efficiency (suspects arrested and cases filed), there's an increase of 1.25 percent from 85.097 in 2020 to 86.344 in 2021.
Meanwhile, traffic accidents also spiked by 82.09 percent or 110 cases from 134 in 2020 to 244 the next year.
"Namag-uhan abi ang mga tawo mag guwa after lockdown," Gabana said.
Despite the increase in the total number of traffic accidents, reckless imprudence resulting in homicide dropped by 4 with 24 incidents last year from 28 in 2020, while 103 incidents of reckless imprudence resulting in damage to property were recorded in 2021, an increase of 71 from 32 cases in the previous year.
Enhanced Managing Police Operations is being religiously conducted to discuss, address and apply appropriate and target-specific interventions to help in the reduction of crime incidents especially the eight focus crimes, and improve the index crime clearance and solution efficiency.