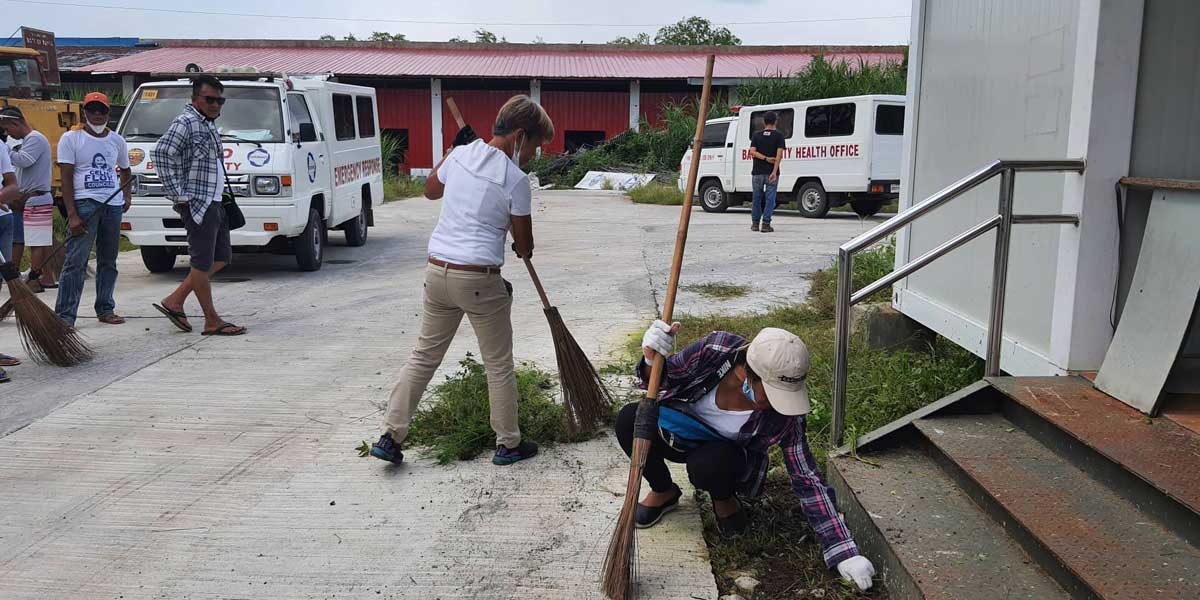 BACOLOD City – The city government here is readying its coronavirus disease 2019 (Covid-19) isolation facility anew amid a possible increase in infections among the Bacolodnons.
Located in Barangay Alijis, the structure, now called the temporary treatment and monitoring facility (TTMF), was built by the Department of Public Works and Highways at the height of the pandemic two years ago.
As of Wednesday, the city has a total of 108 active cases, based on the bulletin issued by the Department of Health-Western Visayas.
Mayor Alfredo Abelardo Benitez, chair of the Covid-19 Action Team, said active cases are admitted to various clinics and hospitals while there are those in home isolation and supervised by the City Health Office.
Earlier this week, city personnel cleaned the surroundings of the quarantine and isolation buildings.
The TTMF will be used as a "step-up facility", where a patient can stay while waiting for the available hospital room, and as a "step-down facility" for those who have been discharged from a hospital but has yet to complete the required isolation period.
Known then as the "We Heal As One" quarantine and isolation facility, it has a total of 64 rooms or 32 rooms in each building.
Each set is with 16 rooms furnished with individual air conditioners and comfort rooms, a nurse's station, a utility room, separate medical staff quarters with comfort rooms for males and females, a sanitation area, water tanks, and a standby generator. (PNA)