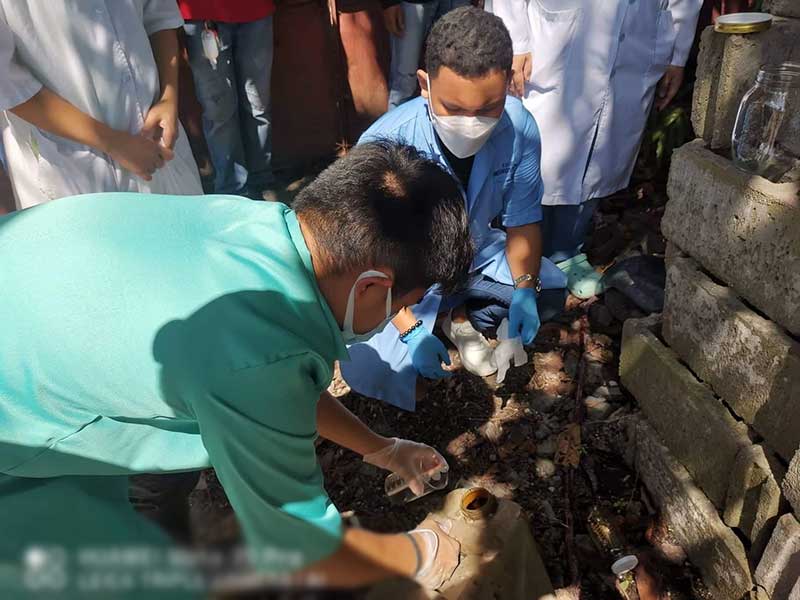 By Glazyl Y. Masculino
BACOLOD City – The city government is investigating the reported foul smell caused by an alleged chemical spill in a private lot in Barangay 39 here.
This, after some residents noticed the foul smell on Thursday morning, prompting authorities to temporarily close the road, pending the assessment.
Councilor Psyche Marie "Pao" Sy, head of the Committee on Fire, Social Defense, and Natural Disasters and Public Works, along with the assessment team composed of the Department of Environment and Natural Resources (DENR), Mayor's Office represented by Atty. Karol Joseph Chiu, secretary to the City Mayor, City Health Office, Disaster Risk Reduction and Management Office (DRRMO), City Engineers Office, Bureau of Fire Protection (BFP), Philippine National Police (PNP), and Negros Prawn Cooperative (Laboratory Service) went to the area that day and conducted an ocular inspection.
A team from the Negros Prawn Cooperative then recovered samples for laboratory testing which will be essential for the proper action plan to the problem.
The team, meanwhile, advised the application of sawdust and lime to the chemicals to minimize the foul smell while investigation is ongoing.
After the inspection, the road was then opened to the public.