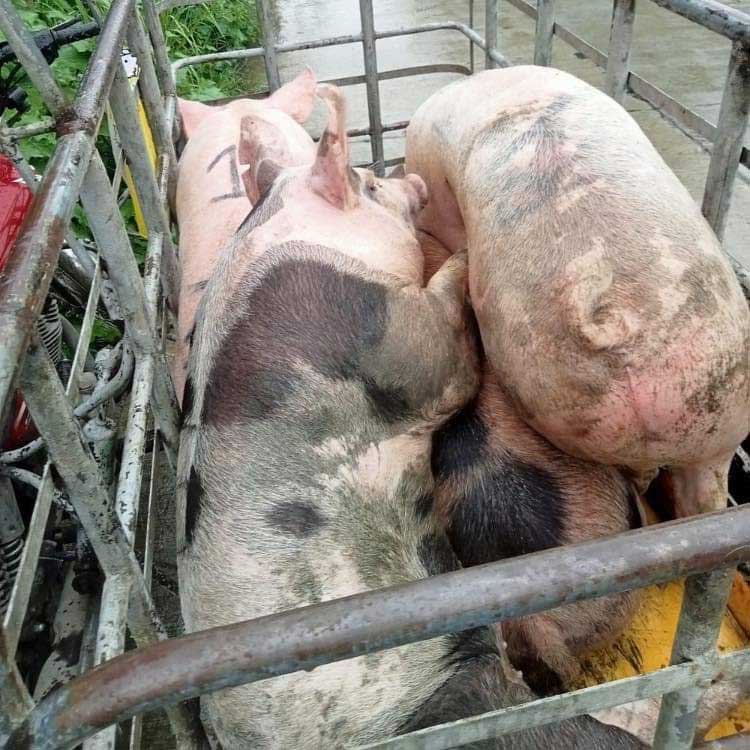 The Department of Agriculture in Western Visayas (DA-6) urged small backyard hog raisers to organize their own cooperatives in order to have access from the different programs and projects amid the high cost of agricultural commodities and drop of live hog price.
Western Visayas Inter-Agency Task Force for Animal Diseases Dr. Jonic Natividad underscored the need of small backyard hog raisers to organize their own cooperatives in order for them to demand better market price.
"Kon ma-organize ang isa ka association makademand sila sang presyo kag mabuligan ang manubo sa presyo. Amo na ang kulang sa aton mga individual farmer.," he said in an interview on Thursday.
Natividad added that cooperatives or organized associations of hog raisers can benefit from the assistance and programs of the DA and other government agencies.
He cited as an example the Sibalom Livestock and Poultry Raisers Association (SILPRA) in Sibalom, Antique which had been a recipient of various projects from the government.
"Nami gid kon na-organize, pareho sa Sibalom association, macontrol nila, tanan nga buying didto na sa coop. Damo farmers ng backyard level sa region amo na dapat iorganize gid," he said.
Moreover, Natividad said that disease prevention activities and other technical assistance can be easily extended to backyard hog raisers once they are organized.
For hog raisers who wish to organize cooperatives, they can visit their respective municipal agriculture to register their cooperatives, he added.
The agricultural department also urged local government units (LGUs) in the region to intervene and monitor the prices of live hogs in their respective areas.
"Ang aton nga LGU dapat maka-intervene man paagi sa price coordinating council. Tan-awon nila ang cost and return analysis sa ila locality sang pagsagod sang baboy. Tan-awon nila ang mga gabaligya karne. Our LGUs should look into this," he said.
To curb the high cost of agricultural commodities, DA-6 also advised backyard raisers to use natural feeds instead of commercial feeds in order to lessen their expenses.
Backyard hog raisers in Panay Island are planning to stage a "hog strike" on July 15 to July 29, 2022 to protest the drop of the price of live hogs despite the high cost of hog feeds. (DG)