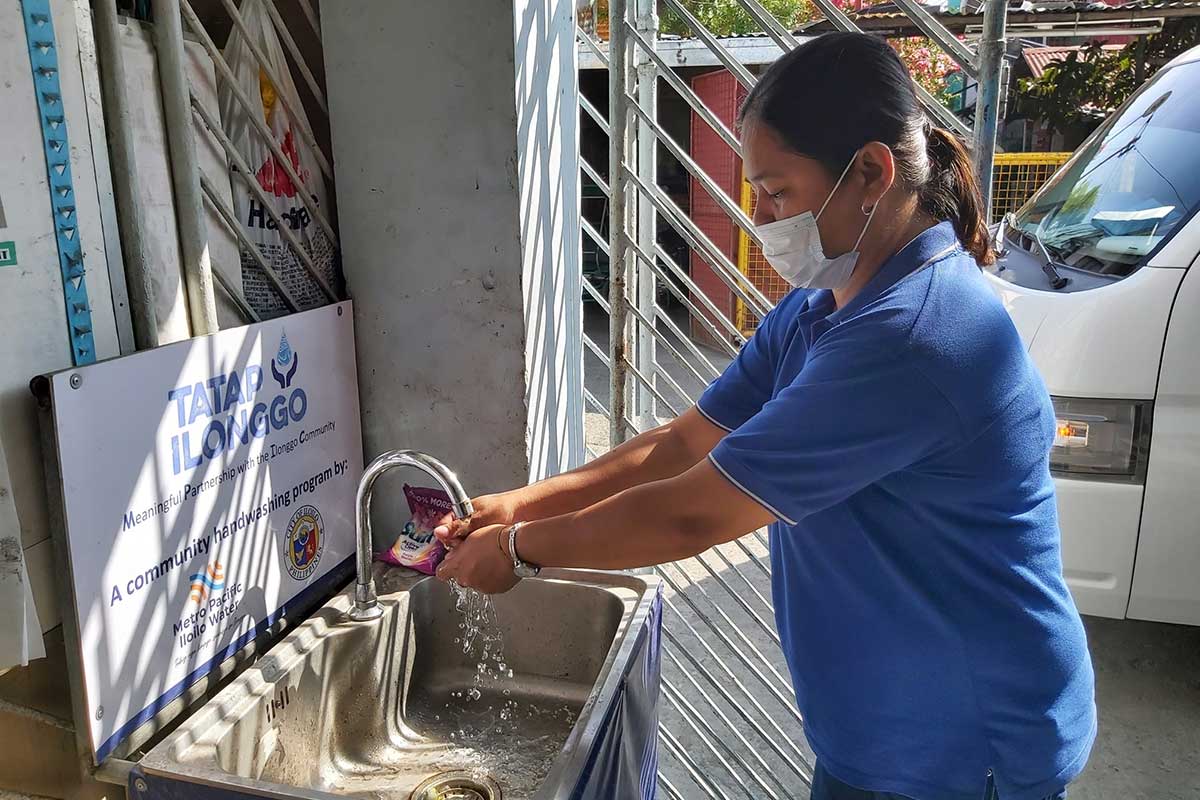 By Francis Allan L. Angelo
Water supply in Metro Iloilo gradually "returned to normal" after the bulk water supplier of Metro Pacific Iloilo Water (MPIW) passed bacteriological tests on Thursday.
In a statement, MPIW said it conducted "massive flushing activities in the network to bring the turbidity and chlorine to appropriate levels per the Philippine National Standards for Drinking Water."
Turbidity refers to the presence of sediments or solid matter in water.
MPIW is the joint venture company formed by Metro Iloilo Water District (MIWD) and Metro Pacific Water (MPW), which is the water infrastructure investment unit of Metro Pacific Investments Corp (MPIC).
MIWD is a government-owned and controlled entity while MPW is led by businessman Manuel Pangilinan.
MPW owns 80 percent of MPIW while MIWD holds the remaining 20 percent.
MPIW covers the operation, rehabilitation, and maintenance of the water distribution and wastewater management facilities of MIWD.
In another statement, MIWD OIC-manager Amarylis Josephine Castro confirmed that supply from FLO Water Resources Inc. passed two bacteriological tests, which means that MPIW can proceed in distributing water from firm owned by businessman Rogelio Florete.
But both MIWD and MPIW advised consumers to boil the water as it may be turbid in a day or two.
MPIW assured that normal water pressure will resume gradually after the flushing activities.
The water utility implemented water rationing on Tuesday after FLO Water shut down its treatment plant because of disagreement over its interim supply contract with MPIW.
It all started in May 2022 when MPIW announced that its old 10-year contract with FLO Water was to expire May 15. While there were negotiations, both sides did not agree on the tariffs as FLO Water wanted to increase the rates from P11.72 per cubic meter (cu.m.) to P35 under a new contract.
But the situation was salvaged when political leaders stepped in and convinced the two firms to agree on a 6-month interim contract with water rates pegged at P21/cu.m.
The agreement also stipulated that a three-person appraisal body will determine if the P21 rate is justified.
Both MPIW and FLO Water will assign their respective appraisers while the Local Water Utilities Administration (LWUA), the government-owned and controlled firm that approves water tariffs, will act as the third-party appraiser.
LWUA's presence in the appraisal setup was meant to shield consumers from exorbitant water rates.
Based on the interim deal, MPIW is willing to pay P11.72 per cubic meter (cu. m.) for the 15,000 cu. m. from FLO Water. This rate is still based on their old contract.
The Manny Pangilinan-led firm is also willing to pay another P18 per cu. m. for another 5,000 cu. m. that will be directly contracted from FLO Water.
But on Monday, FLO Water verbally informed MPIW that it will stop supplying water because of the contractual dispute.
The matter was again resolved on Tuesday with the help of Iloilo City and provincial officials who again intervened.