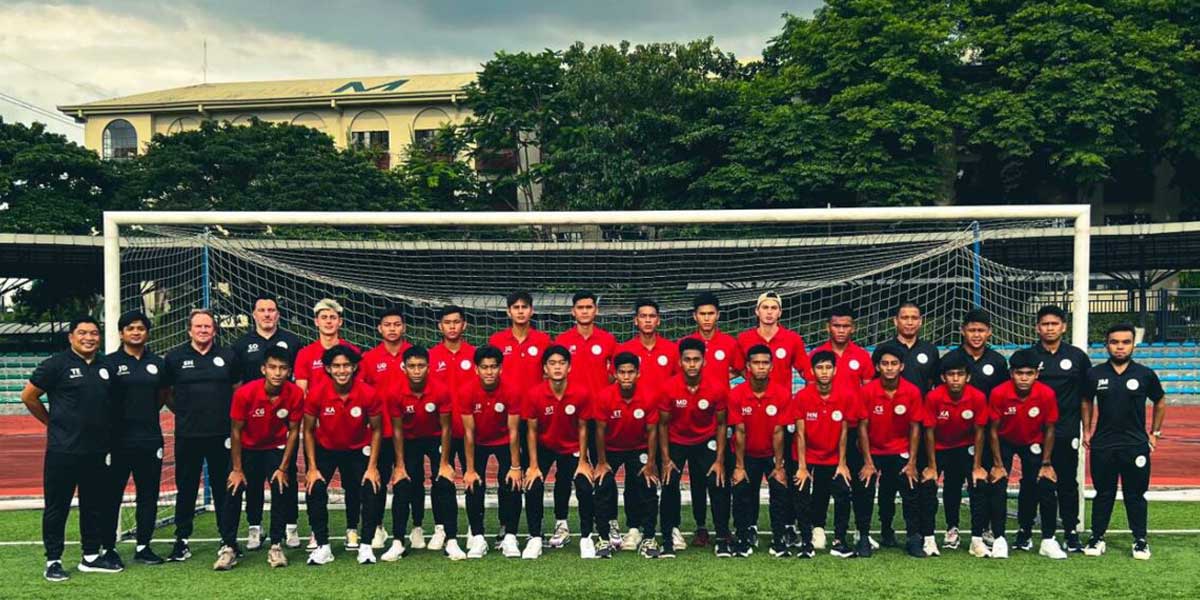 By Leobert Julian A. de la Peña
It was a heartbreaking opening campaign for the Philippine Azkals Men's under-19 National Football Team after receiving a 1-0 loss against Thailand in the ongoing 2022 AFF U-19 Youth Championship held at the Patriot Candrabhaga Stadium in Indonesia.
The Thais only needed 11 minutes to draw first blood courtesy of a goal from their superstar forward Winai Aimoat who shot past Akzals' goalkeeper Lance Bencio.
After Thailand's early goal, the Filipinos never recovered and failed to complete a single scoring possession in hopes of deadlocking the game to avoid an early zero-point tally in their group.
The Azkals had several opportunities to score but Thailand's defenders were always there to disrupt their sets and maintained their defensive schemes for 90-straight minutes.
In the second half, Azkals' head coach Christopher Pedimonte made some necessary adjustments and put an emphasis on their dire need to score and ramped up their intensity in pushing the ball.
However, the Thailand defense was just too much and deterred the Azkal offense through numerous steals in the backline.
The Thais had a chance to double their lead with 80 minutes left in the game but a crucial defensive stop from the Azkals prevented the score and avoided a 0-2 hole.
With the loss, the Philippines are now scoreless in their group and will have a chance to avenge themselves against Vietnam today at 4:00 PM.
Thailand moved to their group's no. 2 spot after earning three points with their win against the PHL while Myanmar remains the top team.