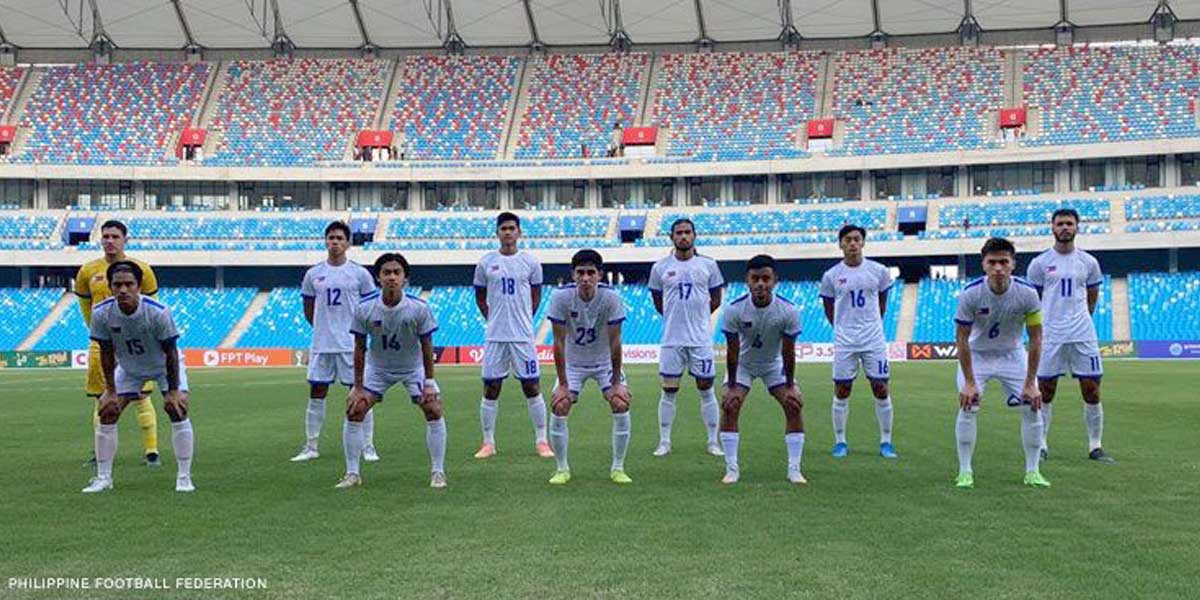 By Leobert Julian A. de la Peña
The young Azkals squad ended their 2022 AFF Under-23 Championship stint with a much-needed win against Brunei, 2-1, to avoid a winless campaign in Cambodia.
Despite a quiet first half from the Filipino booters, the Azkals immediately flipped the switch in the last 45 minutes of the match when stars Dennis Chung and Sandro Reyes provided the goals.
"Right from the start, we started really bright. We had two corners in the first three minutes. We created chances but we missed the chances," said Azkals' head coach Stewart Hall.
Chung drew first blood in the match three minutes after the second-half whistle when he tapped the ball off an error from Brunei's goalkeeper.
The Azkals attack didn't stop there when they added another goal 10 minutes after the Chung conversion when Reyes sent one in off a beautiful assist pass from Andres Aldeguer.
However, seconds after the Reyes goal, Brunei was able to strike back with their own score when their striker got past the PH backline and fired a powerful kick against the Azkals' goalkeeper Enrico Mangaoang.
"We got two quick goals and then instead of winning by three or four goals, which we should with the possession that we had, we let them come back into the game with a silly breakaway goal. But credit to the players because they kept working. At least we finished with a win," added Hall.
The Azkals' win over Brunei wasn't enough to help them advance to the next round of the tournament after receiving a loss from Cambodia and a draw against Timor Leste.