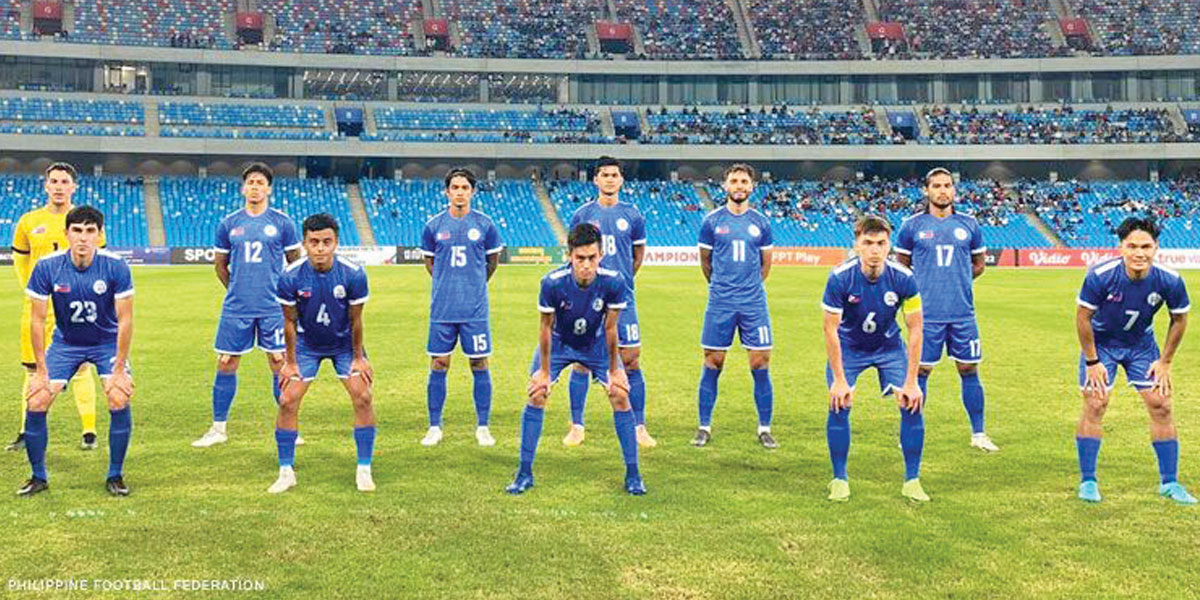 By Leobert Julian A. de la Peña
The Philippine Azkals Under-23 team wasn't able to sustain their fine play until the end after conceding a late goal from host nation Cambodia, 0-1, during the 2022 AFF U-23 Youth Championship held at the Morodok Techo National Stadium in Phnom Penh.
The match hung in the balance until the waning minutes as both the Philippines and Cambodia were in for an intense defensive battle but a poor header clearance from the Azkals cost them the game at the 81st-minute mark.
After Cambodia fired a cross pass from the left wing, the Azkals attempted for a clearance outside the penalty area but the short header pass fell at the legs of a Cambodian striker that found the back of the net for the lone goal of the match.
The Azkals attempted to equalize with nine minutes left in the match but did not managed to score a successful goal until the end of regulation.
It was the Philippine squad who took control of the first half when Dennis Chung, Sandro Reyes, and Oskari Kekkonen had their moments in the first 45 minutes but failed to register the Azkals' first point of the match.
However, the Cambodian national team suddenly caught fire and flipped the switch when they started becoming aggressive in their offensive attacks.
"We knew fitness was gonna be an issue and I thought tonight we saw that. We tried really, really hard. We worked so hard. But physically, in the end, we had too many players who were struggling at the end," said Azkals' head coach Stewart Hall.
The Azkals need to steal a win against Brunei to improve their current standing in group A of the tournament with only one point registered.
Meanwhile, Cambodia took the first spot with six points while Timor Leste is currently in second place with four points.
"Rest and recovery now are absolutely critical. The boys are in a good frame of mind because they've given everything. They know they've given everything so we'll be ok," added Hall.