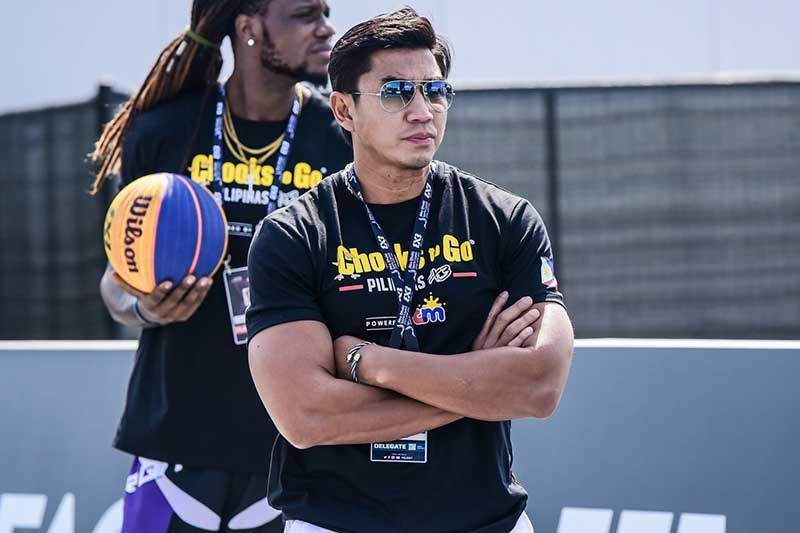 By Leobert Julian A. de la Peña
One of the most decorated Philippine Collegiate basketball chief tacticians is coming to the PBA.
Aldin Ayo, the architect behind the Letran Knights' NCAA Season 91 championship title and De La Salle University's UAAP Season 97 supremacy, just signed a head coaching contract with the Converge FiberXers under a multi-year deal.
After denying the initial news that first broke out regarding his stint with the FiberXers, the champion coach made it official this time after talking to his ailing mother regarding the head coaching post.
"I talked to her last night. And this morning she told me, Gusto kita makita mag-coach sa PBA. She said she doesn't want to see me just sitting around the house," said Ayo.
Ayo will be replacing PBA great Jeffrey Cariaso as Converge's newest head coach and will look to help them reach the playoffs after falling short in the ongoing 2022 PBA Philippine Cup.
The FiberXers finished the Philippine Cup with a 5-6 win-loss record and are expected to blossom under the helm of Ayo in the next conference.
Ayo played a major role in shaping Converge superstar Jeron Teng's game who was a member of the Green Archers' Season 97 championship team.
The two-time collegiate champion and the 2015 NCAA Coach of the Year already resigned as the coach of the Chooks-to-Go Pilipinas 3×3 squad.
Under his mentorship, Chooks-to-Go Pilipinas also rose to new heights and had solid finishes during the 2022 FIBA 3×3 Asia Pacific Super Quest and several FIBA 3×3 circuits.
Ayo also took the UAAP by storm when he took over the UST Growling Tigers basketball program, leading the freshly built roster to a grand finals appearance but lost at the hands of the mighty Ateneo de Manila Blue Eagles.
"Heading the team isn't an achievement for me, it's actually a responsibility. Rest assured, we're going to do our best and hopefully, it'll be enough to win us a championship," added Ayo.