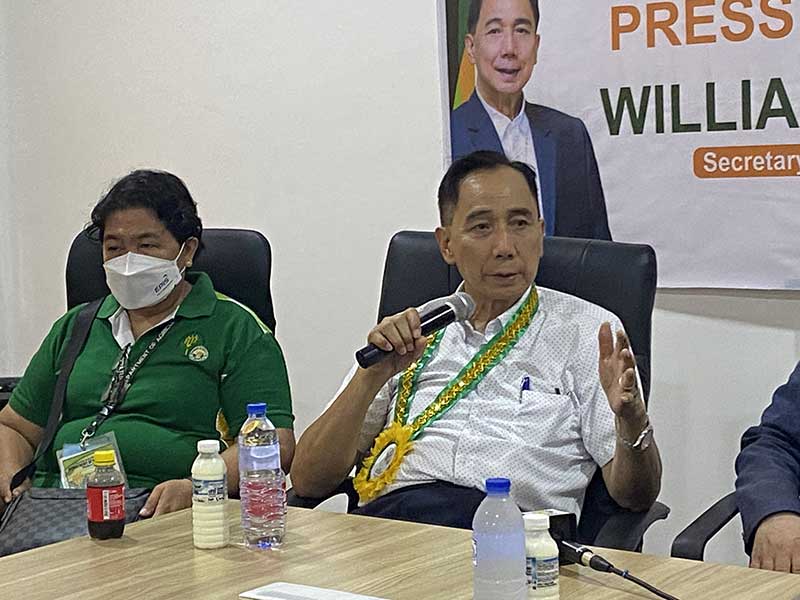 By Joseph B.A. Marzan
Department of Agriculture (DA) Secretary William Dar on Thursday said they are still pushing for improvements to control the inter-island movement of poultry amid reports that products are still entering places where bans are in place, including Western Visayas, to prevent the spread of Avian Influenza.
In a press conference in Iloilo City, Dar said DA regional offices would require documents for the inter-island transport of poultry animals and products.
"We [are continuing] to strengthen our quarantine protocols. There must be papers on the movement of poultry products, like eggs, [including] from which farm [they came from]. There needs to be some sort of traceability. We have protocols that we should follow, otherwise, what would happen is that there would be leeway," Dar added.
The country's top agriculture official cited the lack of veterinarians from their department, thereby giving the local government units' (LGUs) the responsibility of monitoring the entry of poultry products.
"The veterinary officers are with the local government units, we don't have them. But we are helping them to manage and control [entry of poultry products], so we have continuous coordination with LGUs to tighten [control and monitoring] in tandem also with the Department of Health, because the virus strain is reportedly, in some literature, may also infect humans," he added.
DA-Western Visayas Regional Executive Director Remelyn Recoter also cited Iloilo Governor Arthur Defensor's recent Executive Order No. 222 series of 2022 issued on March 17, 2022.
Defensor's EO created an Avian Influenza Task Force to implement avian influenza prevention and control measures.
"[LGUs] issued executive orders to ban the entry of poultry products coming from Luzon area, particularly those affected with avian influenza. It's the provincial government who issued those executive orders, in consonance also with the issuances of [Dar] in terms of movement of poultry products within the country," Recoter said.
DA Assistant Secretary Noel Reyes also mentioned the department's Memorandum Circular No. 5, which contains guidelines on the local movement of domestic and wild birds and poultry products and by-products during the avian influenza surveillance period.
"The movement of ducks, quails, chicken, and other poultry products in affected areas, particularly those coming from within 1 kilometer of the quarantine period. [Sec. Dar] also issued Memorandum Circular No. 6 which provides the guidelines for domestic and captured birds, which is guidance for LGUs," Reyes said.
Dar also said that DA continues to enhance testing capabilities to detect avian influenza.
Cases of the avian influenza or H5N1 have been recorded mainly in duck farms in Bulacan, Camarines Sur, Laguna, and Pampanga, with some cases also logged in Bataan, Benguet, Nueva Ecija, Sultan Kudarat, and Tarlac.