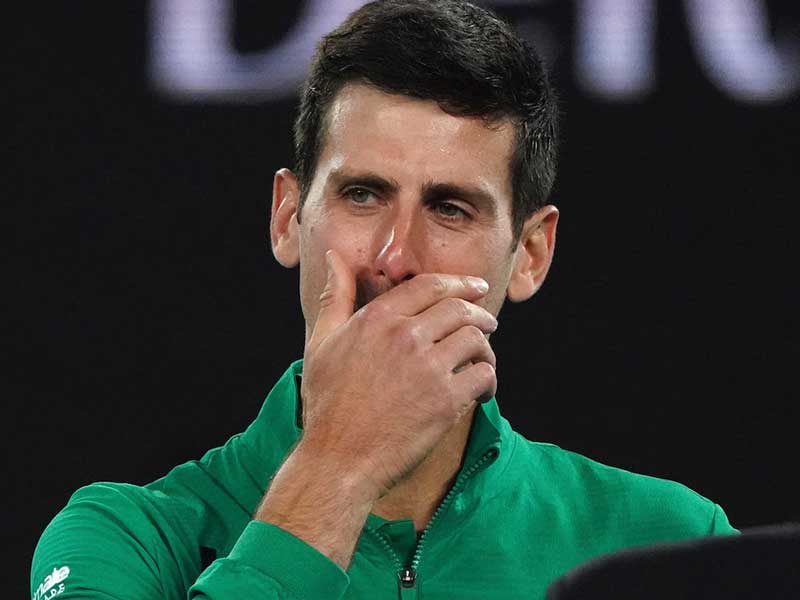 By Leobert Julian A. de la Peña
It seems like Novak Djokovic will no longer play in the 2022 Australian Open.
After receiving exemption permission from the Australian Open organizers including tournament head Craig Tiley that would allow him to participate despite not getting the COVID-19 vaccine, another turn of events put his chances to play in Melbourne slim as the Australian Border Force confirmed that the world no.1 ranked tennis player failed to supply the proper requirements.
In line with their statement, the border authorities then canceled Djokovic's visa, a move which was also backed by Australia's Prime Minister Scott Morrison.
"Mr. Djokovic's visa has been canceled. Rules are rules, especially when it comes to our borders. No one is above these rules. Our strong border policies have been critical to Australia having one of the lowest death rates in the world from COVID, we are continuing to be vigilant," PM Morrison posted on his Twitter account.
Inspection of Djokovic's medical requirements were headed by Health Minister Greg Hunt.
Reports stated that Djokovic was detained at the Melbourne Tullamarine Airport where he waited for eight hours awaiting approval for entry into the country.
Initially, the Victoria government, the state where the Grand Slam tournament will be held, already made the decision to prohibit unvaccinated people, may it be professional athletes, from entering their premises.
There is still no final statement from the Djokovic camp whether they will push for their participation in Australia.