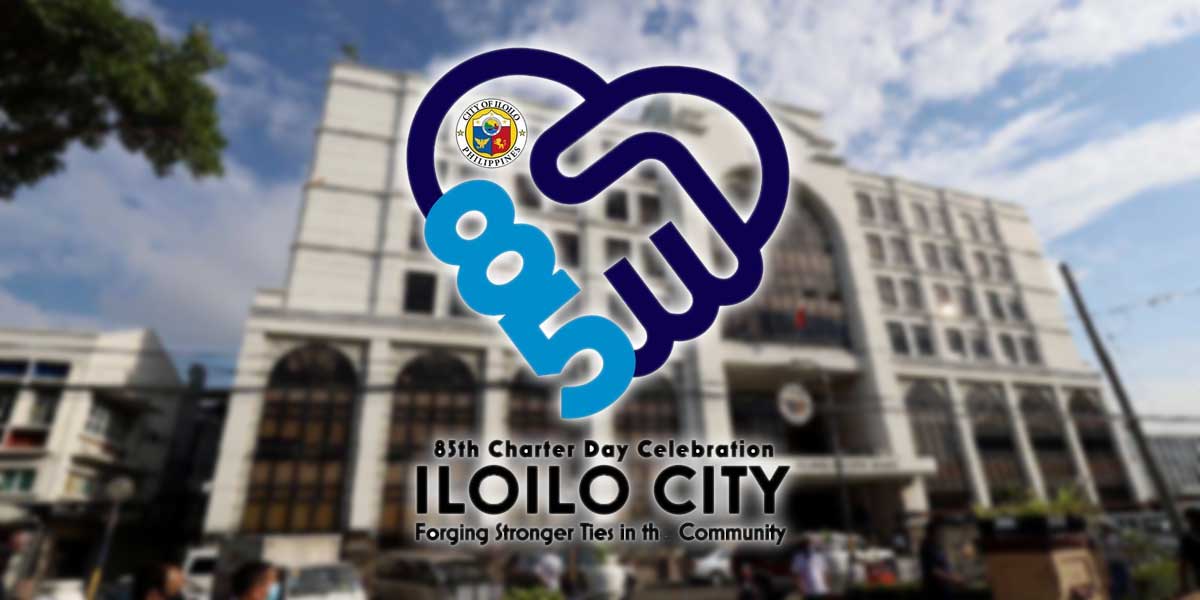 Malacañang has declared August 25, 2022 as a special non-working day in Iloilo City in celebration of the city's 85th Charter Anniversary.
Executive Secretary Victor Rodriguez issued Proclamation No. 35 last August 8, declaring August 25 as a special non-working day.
"It is but fitting and proper that the people of the city of Iloilo be given full opportunity to celebrate and participate in the occasion with appropriate ceremonies subject to the public health measures of the national government," the proclamation said.
Iloilo City government has recently launched the month-long 85th Charter Day Celebration with a theme, "Forging Stronger Ties in the Community".
A logo was also unveiled which depicts two hands in clasp or a handshake which symbolizes the city government building ties with the community.
The handclasp is stylized as a heart shape to symbolize Iloilo as the City of Love. The fingers in one of the hands are designed to show the number 85 which marks the 85th year of the charter day celebrations.
Moreover, the logo of the city was affixed inside the heart to further mark the identity of the city. The font for the charter day theme is a modern Art Deco style font which reminisces the glorious years of Iloilo when it was declared a city during the Art Deco era.
Mayor Jerry Treñas said that the highlight of this year's Charter Day celebration will be a simple dinner to recognize the top taxpayers in the city.
"There will be no big Mayor's Ball but a simple dinner to recognize the top taxpayers in the city because we appreciate the help even amidst the pandemic, our operations continued without major disruptions," he said in a previous media interview.
On August 20, 1937, then President Manuel Quezon signed Proclamation No. 172, setting August 25, 1937 as the inauguration of the City of Iloilo and declared it a public holiday.
Elpidio Quirino who was Secretary of the Interior swore in Dr. Ramon Campos to become the first mayor of Iloilo City on August 25, 1937.
Then President Quezon inaugurated the city, thereby, August 25 became the Charter Day of Iloilo City. (DG)