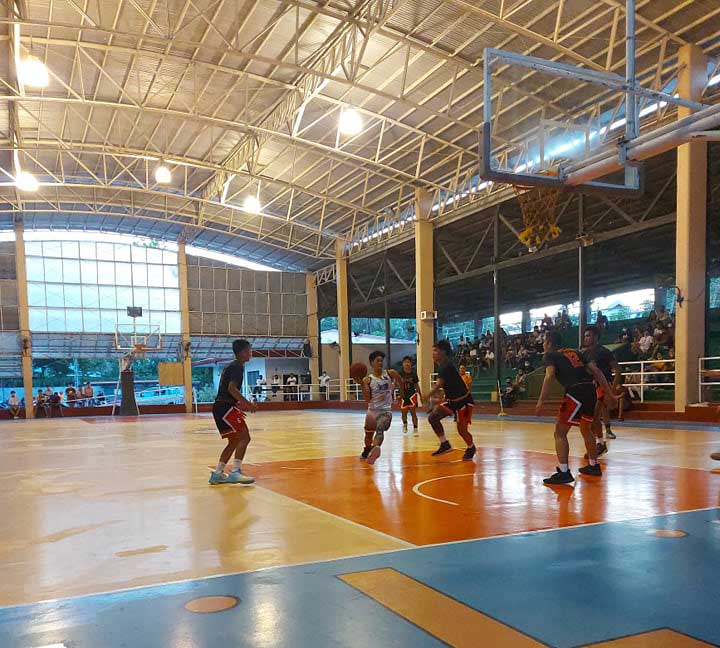 By Leobert Julian A. de la Peña
The ATOP Warriors and team Conce Crita Villa pulled off huge wins during the Tuesday schedule of the 2022 Chairman's Cup basketball men's 21-under category.
Team ATOP survived the resilient and pesky Barotac Viejo National High School, 72-67, and improve to 1-1 in Bracket A.
It was a dominant first half for ATOP where they say their lead balloon to 21, 40-19, courtesy of their crisp perimeter passing and their size advantage underneath.
Just when ATOP thought they could snowball the game and go home in convincing fashion, the boys from Barotac Viejo flipped the switch in the second half and kept on fighting that helped them inch close to as much as five points with five minutes left in the last quarter.
However, the towering Menard Songcuya took over in the clutch and scored eight straight points that sealed the win for team ATOP who was also awarded as the Toyota best player of the game.
In the last game of the schedule, the Conce Crita Villa dominated the Tigbauan Gladiator Ninjas, 81-64.
Composed of core players from the University of San Agustin and some promising selections from Sta. Clarita, the talented team gained most of the advantage as they scored at will in the paint and drained their open three-pointers.
It was a see-saw affair in the first half as the Gladiator Ninjas were able to keep up with the offensive explosion of Conce Crita led by Agapito Clarito and Franc Tono.
Conce Crita began to pull away in the third quarter after their offensive sets started clicking while team Tigbauan's defense started to have gaps that led to the opposition's easy scores.
Clarito was awarded as the game's Toyota best player with 22 huge points backstopped by solid performances from Tono, Ian Espinosa, Arar Deaño, and Kimrey Servano.
The 2022 Chairman's Cup is organized by the Samahang Basketbol ng Pilipinas (SBP) & Toyota Iloilo, brought by Juanito T. Uy and Fanny L. Uy in cooperation with Iloilo City government.