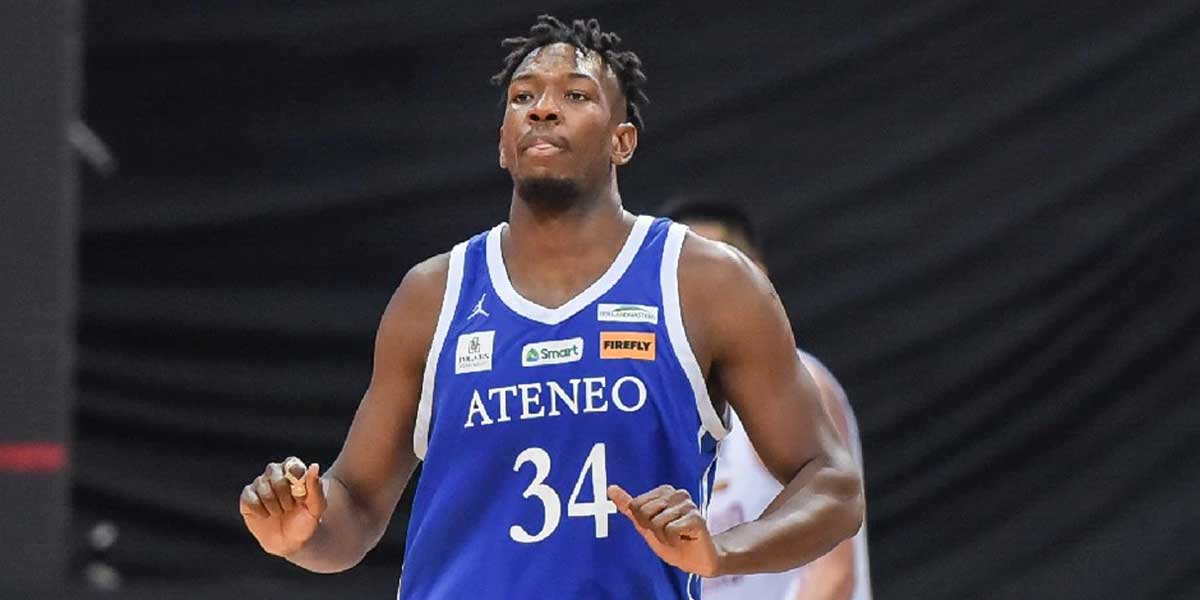 By Leobert Julian A. de la Peña
The Ateneo Blue Eagles held on to their patient defensive game and avoided another meltdown to steal Game 2 of the UAAP Season 84 men's basketball finals, 69-66, to set up a thrilling win-or-go home Game 3.
Most Valuable Player (MVP) awardee Ange Kouame showed why he is the best player on the floor and dominated the paint area early in the game.
Kouame's length and athleticism overmatched the University of the Philippines Fighting Maroons and was just unstoppable once he got the leather from their signature high-low play.
Dave Ildefonso and Tyler Tio finally clicked offensively and provided Ateneo with a much-needed offensive lift to backstop Kouame.
With their shots dropping and their defensive game on-point, the Blue Eagles stretched their lead to as much as 15 in the third quarter off a Joshua Lazaro baseline jumper with 5:45 remaining.
However, the resilient Fighting Maroons clawed their way back starting with a James Spencer three-pointer that helped trim the Ateneo lead to just four, 49-45, heading into the final canto.
UP then kicked off the final 10 minutes of the clash with their waxing-hot offense as Rookie of the Year and Mythical Five-member Carl Tamayo sank a three-pointer and bulldozed his way for a deuce to make it a one-point game, 53-52.
An Ateneo turnover then paved the way for an open Ricci Rivero breakaway layup that deadlocked the ball game at 54-all.
UP fed the hot hands of Tamayo and drilled another shot from distance to finally give his team the lead, 57-56, in the last five minutes of the game.
Ateneo then responded with baskets from Ildefonso, Kouame, and SJ Belangel that answered every UP offensive run.
With the game on the line and 53 seconds left in the game, A UP inbound turnover cost them a crucial possession after Spencer threw a bad pass which was converted offensively by Gian Mamuyac to ice the game with a clutch breakaway layup.
UP had the chance to tie the game when Rivero intentionally missed his second free throw but Ildefonso skied for the game-winning rebound and helped Ateneo stay alive in the championship series.