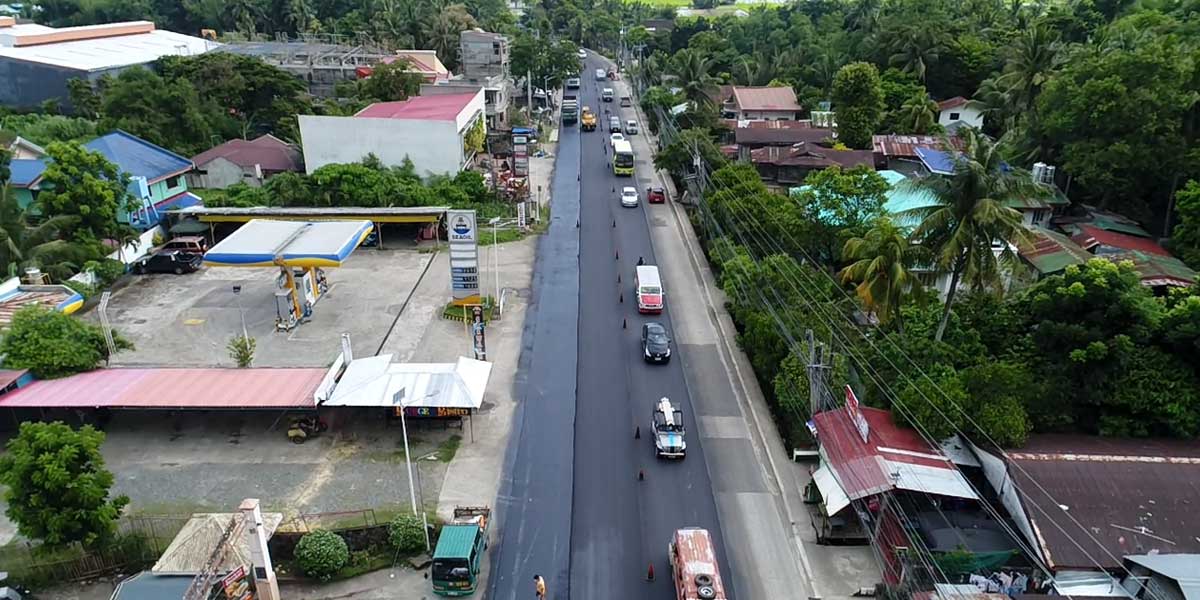 Travelers will enjoy convenient and faster travel to northern Iloilo and neighboring provinces of Capiz and Aklan with the improvement of the Iloilo-Capiz Road (New Route), specifically in Leganes, Iloilo.
Undertaken by the Department of Public Works and Highways (DPWH)-Iloilo 4th District Engineering Office, the ₱72-million project involves the asphalt overlaying of 4-lane, 3-kilometer concrete road.
Reflectorized thermoplastic pavement markings will also be provided for the safety of motorists and pedestrians.
DPWH 6 Regional Director Nerie D. Bueno said the improved road will provide better transport access going to towns and tourist destinations in northern Iloilo and to provinces of Capiz and Aklan, which leads to Boracay Island.
"Asphalt road will provide motorists with smoother driving experience and reduce maintenance cost of vehicles," Bueno said.
"The asphalt road will likewise restore the surface ability of the road to handle heavy traffic and will improve the riding quality and noise while traveling."
Meantime, OIC-District Engineer Mario G. Soriano said the provision of reflectorized thermoplastic pavement markings and solar studs will ensure safety of motorists and pedestrians especially at night.
"The pavement markings and solar studs are visible at night that will guide our motorists to stay on their lanes, and will provide warning among our pedestrians not to go within the lane markings to avoid untoward incidents," DE Soriano said. (DPWH)