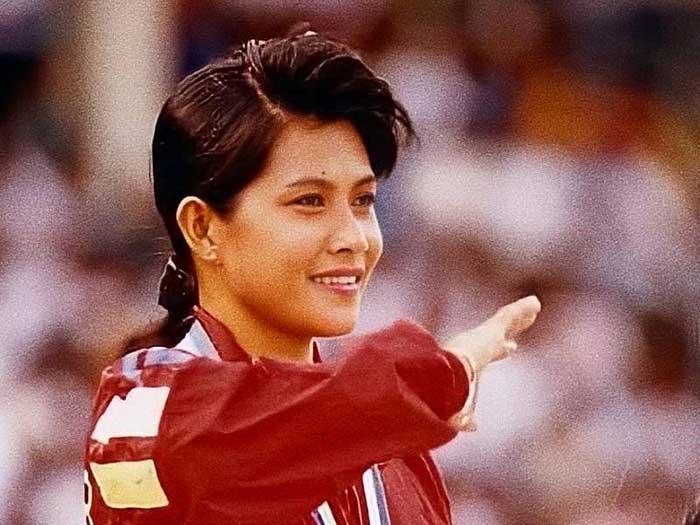 By Leobert Julian A. de la Peña
It's a sad day for Philippine sports.
Lydia de Vega-Mercado, one of the greatest athletes in Philippine sports, passed away at the age of 57 after a fight with breast cancer for four years.
It was her daughter Stephanie Mercado who announced the sad news in her Facebook post and stated that Lydia died at the Makati Medical Center.
De Vega was one of the most celebrated athletes during the 1980s after winning the 100-meter dash during the 1982 and 1986 Asian Games.
Aside from her double-gold outing in the Asian Games, De Vega was also the sprint queen in the 1983 and the 1987 Asia Athletic Championship.
De Vega also established herself as one of the greatest runners in Philippine history after clinching a total of nine gold medals in the Southeast Asian Games (SEA Games).
The Filipina first brought glory to the Philippines during the 1981 SEA Games and followed it up with another championship title during the 1982 Asian Games.
"On behalf of our family, it is with absolute grief that I announce the death of my mother, Lydia De Vega, this evening, August 10, 2022, at the Makati Medical Center. She fought the very good fight and is now at peace," posted her daughter.
De Vega's last triumph for the Philippine national team came during the 1993 SEA Games where she won two gold medals in the 100-m dash and the 200-m dash.
The Philippine Athletics Track and Field Association (PATAFA) also offered its condolences to De Vega and her family following the news.
"On behalf of the men and women of the PATAFA, our deepest condolences and prayers to the family of the great Lydia De Vega. We lost one of our own, one of our best, but her spirit will live in our hearts," said PATAFA president Terry Capistrano.
Thank you for running your final lap, our country's sprint queen!