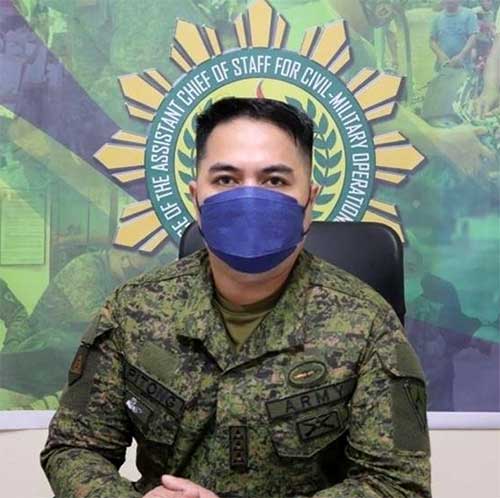 By Jennifer P. Rendon
Even ahead of the election period, the New People's Army (NPA) had purportedly been mapping out ways to advance their alleged extortion racket.
And as the election period started, so are the NPA's "mulcting activities."
Captain Kim Apitong, spokesperson of the Philippine Army's 3rd Infantry Division, made this allegation following an encounter on Jan 13 at Barangay Taganghin, a hinterland village in Tapaz, Capiz.
Troops from the 82nd Infantry Battalion, the 12th Infantry Battalion, and the 31st Division Reconnaissance Company clashed with around 10 suspected rebels starting around 10 a.m. Thursday.
The rebels are believed to be members of the Komiteng Rehiyon-Panay (KRP) under the command of Francisco Balois alias Tonying.
Apitong said there was no casualty on the side of government forces.
On the other hand, "we don't discount the possibility that there were injured or fatalities on the enemy side because of the blood stains on their withdrawal route," he added.
Recovered at the clash site were the rebels' personal belongings and ammunition.
"We received reports that they were consolidating for their extortion activities that might also target those who are running for an elective post in the May 2022 elections," Apitong said.
Apitong cited during the Dec 1, 2021 encounter at Barangay Alimodias, Miag-ao, Iloilo, that there were already talks on how to carry their extortion activities.
"But we were able to prevent it," he said.
Nine rebels were killed in the December clash.
Meanwhile, Apitong said they have been collaborating with their PNP counterpart to prevent plans of the NPA.
This is on top of the continuous combat operations all over the region.