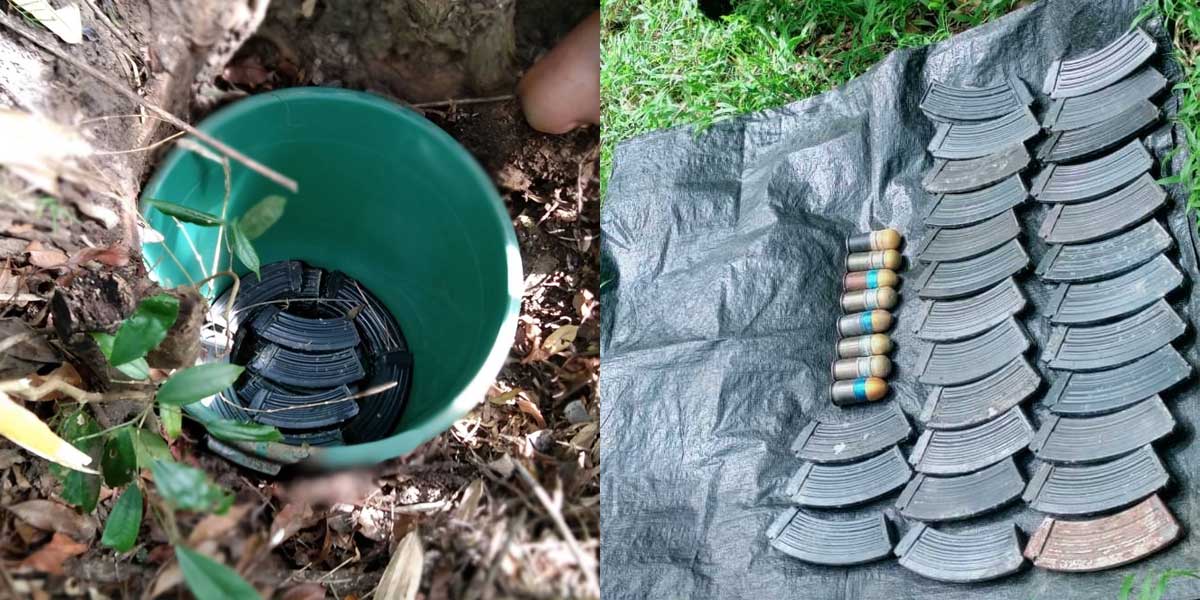 By Jennifer P. Rendon
A tip from a former New People's Army (NPA) rebel led Philippine Army soldiers to an alleged rebel hideout.
Members of the 61st Infantry Battalion discovered the hideout at Barangay Onop, Miag-ao, Iloilo on Feb 13, 2022.
The 61st IB revealed that a certain JC, a rebel who surrendered January 2021, led them to the area.
The soldiers immediately launched a combat operation to verify the tip. They eventually found the abandoned hideout of about 200 square meters in area.
It is believed that the area has been hastily abandoned some two months ago prior to the discovery.
It is estimated that the place could shelter around 20 individuals.
The Army troops also recovered food supplies and cache of ammunition from the site,
The recoveries included 27 magazines of AK47 (serviceable) assault rifle; eight rounds of 40mm HE Ball; and a plastic container with a 105-liter capacity.
Around 100 kilos of rice were also found in the area.