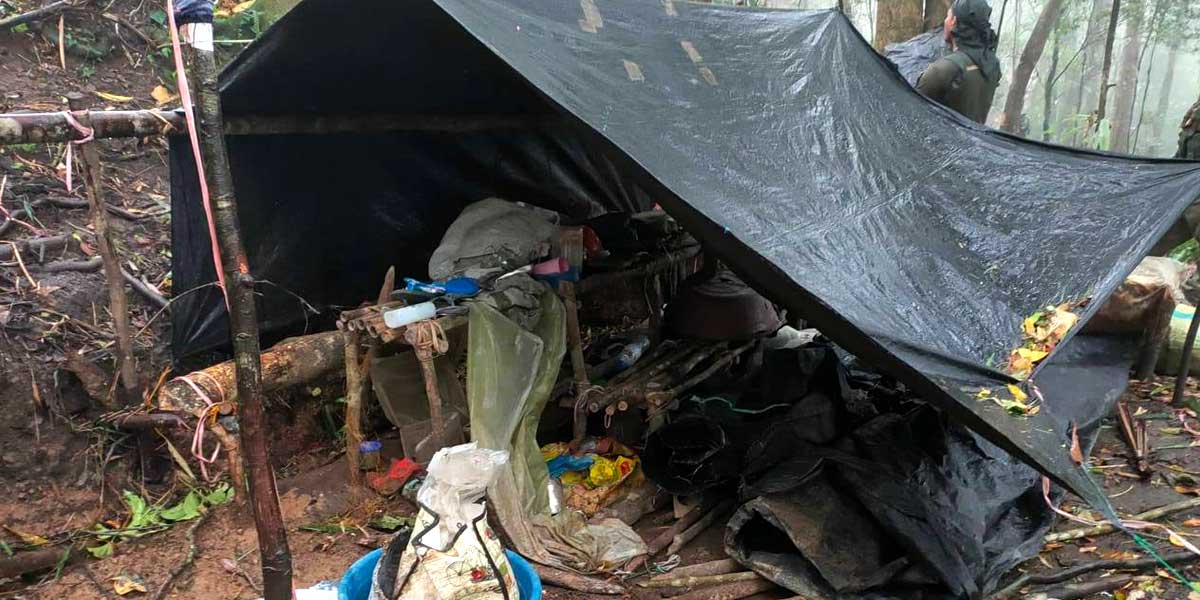 By Jennifer P. Rendon 
Firearms and personal belongings were recovered from what was likely to be a temporary hideout of the New People's Army (NPA) in Leon, Iloilo.
Members of the Philippine Army's 61st Infantry (Hunter) Battalion and the 82nd Infantry (Bantaylaya) Battalion discovered the abandoned camp at Sitio Tabionan in Barangay Bucari morning of Dec 28, 2021.
Captain Kim Apitong, 3rd Infantry Division spokesperson, said the area is far from the area where local tourists visit.
He said that soldiers were doing combat operation when they received reports from concerned civilians about a dubious area in the mountains of Bucari.
They discovered the abandoned encampment with an area of around 150 square meters.
Soldiers also found two M16 assault rifles and other personal belongings such as slippers and caps.
There were makeshift tents that can accommodate around 35 persons. They could have left the area around a week ago at the height of the Army's aggressive combat operations.
Apitong believed that the rebels could have escaped in haste for fear that they might be cornered.
He said the camp could have been occupied by NPA members under the Sibat (SYP) Platoon of the Komiteng Rehiyon – Panay (KR-P)'s Southern Front.
"We are very thankful to the concerned civilians for giving us the timely information that led to the discovery of CNT's lair and arms cache. We know our people were already tired of the troubles and exploitations made by these terrorist group that threatens our community," Lieutenant Colonel Harold Garcia, 61st IB commander, said.
He also assured to double their efforts in a bid to secure the community, as we end this year.