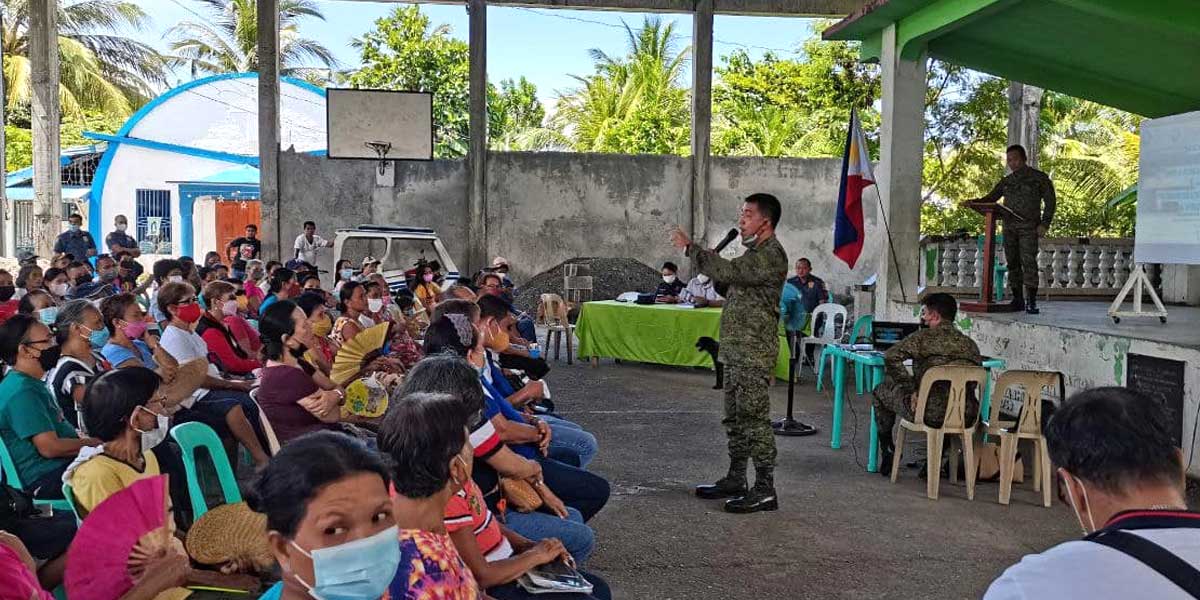 By Jennifer P. Rendon
The Philippine Army's 3rd Infantry Division lambasted left-leaning group Bagong Alyansang Makabayan (BAYAN) for "continuously propagating fake news and misinformation to the public."
Captain Kim Apitong, 3rd ID spokesperson, was referring to a press conference call by BAYAN about the presence of AFP personnel in some areas of the province of Aklan.
The meeting was held August 5, 2022 in Kalibo town and was reportedly attended by members of KADAMAY-Aklan, PAMALAKAYA-Aklan, Kabataang Makabayan- Aklan, Anakbayan-Aklan, BAYAN-Aklan, and Bayan Muna-Aklan.
Apitong noted that during the press conference, Teddy Casiño of Bayan Muna made reference to the alleged AFP's practice of deploying soldiers in areas where mass organizations and people's organizations are active, which the latter claimed is a violation.
"However, he failed to explain what kind of law the troops violated," Apitong said.
The 3rd ID spokesman claimed that Casiño also noted that "soldiers should stay in their barracks and come out only during combat-related missions and calamities."
"The statement of Casiño only proved that he did not know what he was talking about and that he could make stories and arguments to deceive and disinform the public. All of this is to advance anti-government advocacies in Aklan and the entire country," Apitong said.
But what Casiño said was devoid of facts.
Apitong said that the 3rd ID, through the 301st Infantry (Bayanihan) Brigade and the 3rd CMOBn, deployed personnel in the said area to conduct "community engagement, consultation, and problem-solving sessions."
"The activity aimed to help facilitate any community concern in collaboration with concerned government agencies and local government units," Apitong said.
And civil relation is part of the Philippine Army mandates, he added.
One of the activities of the troops in the area was the consultation with officials from Barangay Cawayan, New Washington town regarding the status of the association and issues and concerns on June 29, 2022.
Likewise, they listened to the complaints of the residents of Purok 2, C. Laserna, Poblacion in Kalibo, about the Kalibo LGU plan of drawing lots in selecting beneficiaries of an NHA housing project.
Meanwhile, Major Gen. Benedict Arevalo, 3ID Commander, also said that the presence of military personnel is in consonance with the Whole-of-Government and Whole-of-Nation efforts of the National Task Force to End Local Communist Armed Conflict (NTF-ELCAC).
"Our troops contribute and work hand in hand with concerned Government Agencies and LGUs in resolving concerns of the community, simple as that," Arevalo said.