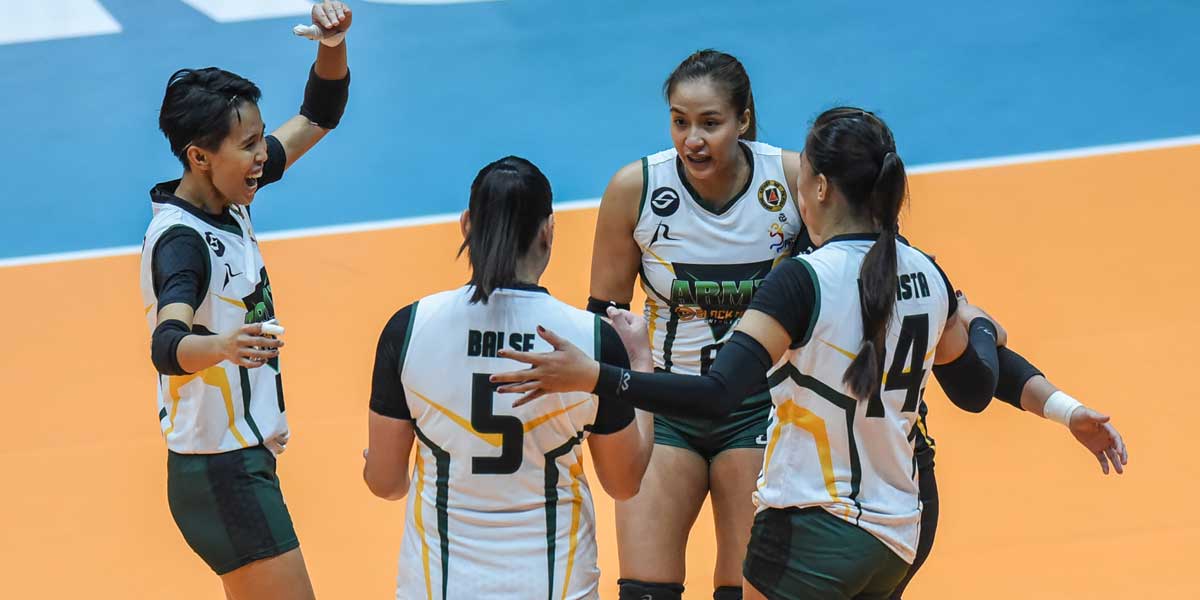 By Leobert Julian A. de la Peña
The Army-Black Mamba moved closer to clinching a playoffs spot after sweeping the Chery Tiggo Crossovers, 25-20, 25-23, 25-22, in the ongoing 2022 Premier Volleyball League (PVL) Invitational Conference.
With the huge win, the Black Mamba squad moved up to the top four teams in the standings with a 3-2 win-loss record.
Jovelyn "The Bionic Ilongga" continued to show up for the Black Mamba team and top-scored the game with 15 total points including three blocks.
For the third-straight time, the veteran spiker led Army's blazing offense while also spearheading the team during their huddles.
It was a tightly-contested dogfight in the opening set as the Crossovers were able to capitalize on Army's numerous miscues on the defensive end and converted a barrage of spike kills to keep them within striking distance.
However, Gonzaga stepped up in the most crucial stretch of the first set and scored two of their last seven points.
Chery Tiggo continued to fight in the second set and didn't let the Black Mamba team pull away with a wide margin of lead but Mary Anne Esguerra backstopped Gonzaga and led the team's fiery second-period rally.
Mylene Paat tried her best to keep Chery Tiggo's hopes of clinching a set and fired 11 successful spike kills but the balanced Army attack proved to be too much.
Chery Tiggo is still without their two star players: Dindin Santiago-Manabat and Jaja Santiago who are still unavailable in the ongoing conference.
Dindin is still nursing an injury and was ruled out of the entire conference while her sister Jaja is still rendering her services in the Japan Volleyball League.