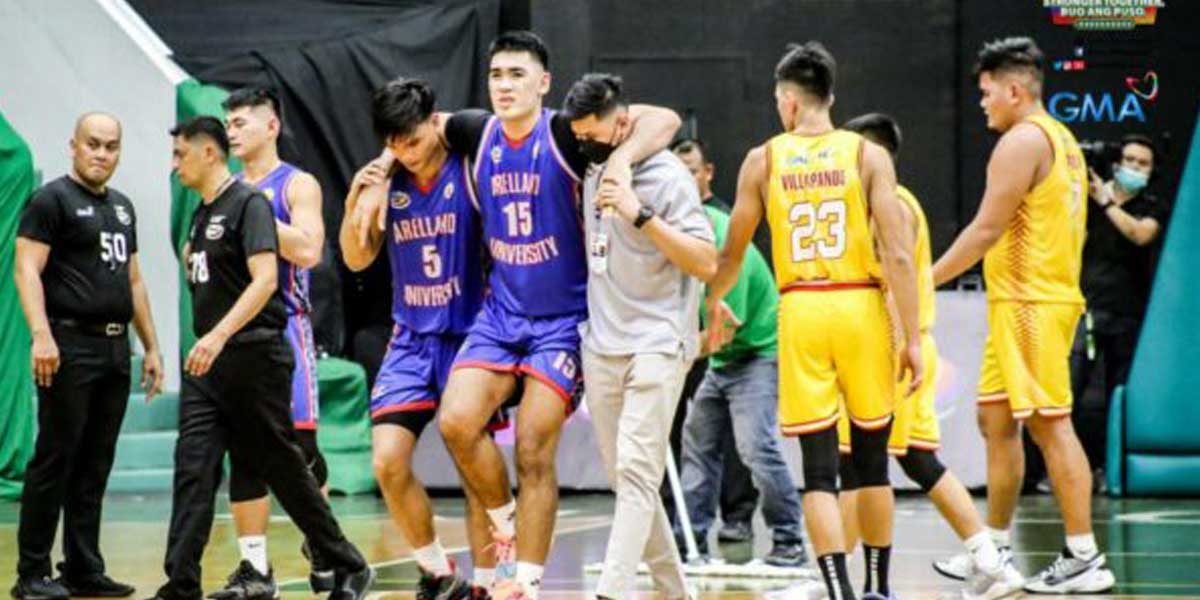 By Leobert Julian A. de la Peña
Justin Arana, one of the most skilled big men in the current collegiate basketball scene, won't be seeing action anymore for the rest of the NCAA Season 97.
The superstar center of the Arellano Chiefs went down in the 1:52 mark of the last quarter against the San Sebastian Golden Stags and immediately grabbed his right knee while screaming in pain.
In an attempt to gain possession of the loose ball during the rebound, Arana landed awkwardly on his right leg which was later confirmed to be a partial acute anterior cruciate ligament (ACL) tear with anterior horn lateral meniscal tear.
The magnetic resonance imaging (MRI) results of Arana's right knee came out hours after he was taken to St. Luke's Medical Center for further examinations.
Arana is expected by everybody to dominate the NCAA and was already highly considered as one of the top 3 centers in the collegiate basketball scene.
During their game against San Sebastian, Arellano escaped with a nail-biting 65-63 win with Arana finishing with monster numbers of 16 points, 15 rebounds, and four blocks.
On the brighter side, his doctors at St. Luke's revealed that due to only a partial tear in his ACL and not a full tear, his injury will only have a healing timetable of three months.
"Medyo pagod na siya eh. Bumigay na yung calf niya kasi whole game siya naglalaro eh," said Arellano's head coach Cholo Martin.