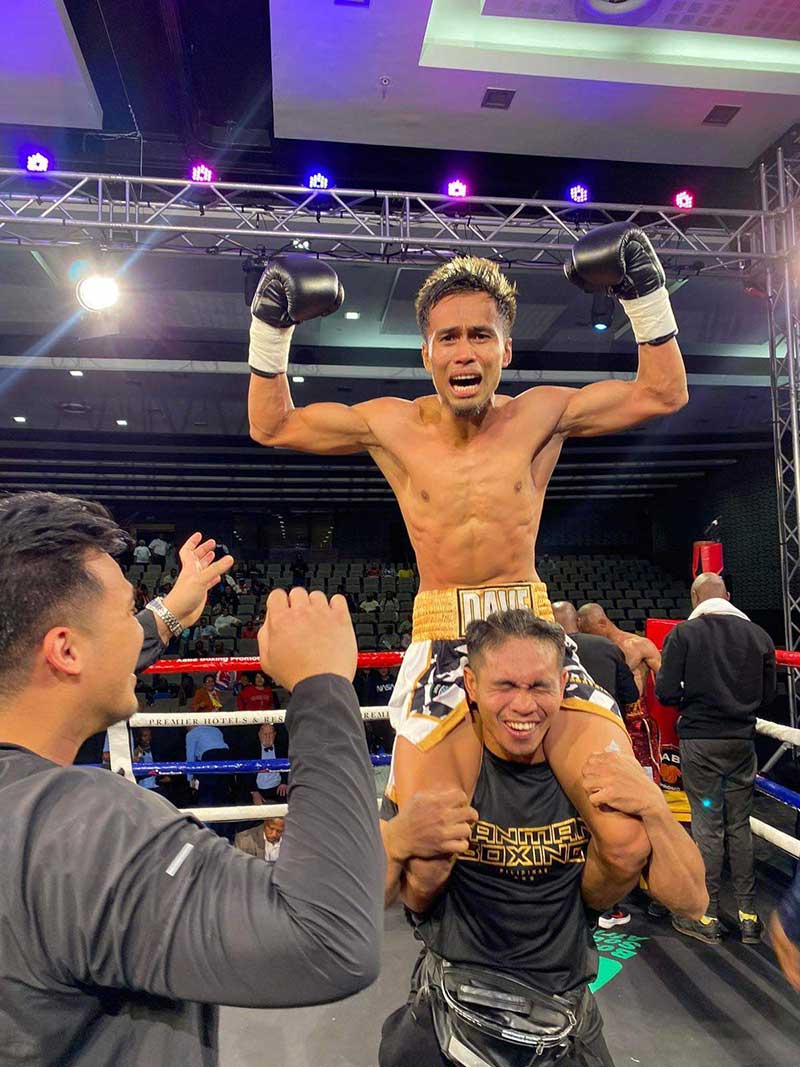 By Leobert Julian A. de la Peña
Finally, the Philippines is back with a world champion in the sport of boxing.
After Mark "Magnifico" Magsayo lost his belt against Mexican Rey Vargas that left the country without a world champion, Dave Apolinario came to the rescue and is the new International Boxing Organization (IBO) flyweight champion after knocking out Gideon Buthelezi held at the International Convention Center in East London, South Africa.
The pride of Sarangani province came out with a sense of urgency and was in full control of the action after setting up his efficient jab-straight combinations that left Buthelezi guessing all the time.
During the 1:35 mark, Apolinario unleashed a barrage of punches that put him up in the scorecards and was looking to finish the South African boxer but Buthelezi was able to backpedal and stay away from danger.
Buthelezi retaliated with two clean counter punches after Apolinario's double jab setups but wasn't enough to tag the Filipino.
With 30 seconds left in the first round, Apolinario pressed the action and went forward to connect more punches and landed a solid left hook that tallied more points in his favor.
Aside from Apolinario's slick defense and fluid head movement, his patient offensive approach adjustment also paid off after Buthelezi started to hit him with his counters that halted most of his combinations.
The finishing blow was then dealt by Apolinario in the 11th-second mark of the first round after hitting Buthelezi with a thundering left hook that sent him down to the canvass.
Setting it up after a right straight setup, Apolinario caught Buthelezi with one vicious punch that was enough to reward him the victor while clinching the vacant IBO flyweight belt.
With the win, Apolinario is still undefeated in 17 fights with 12 knockouts while Buthelezi dropped to 23 wins and six losses.