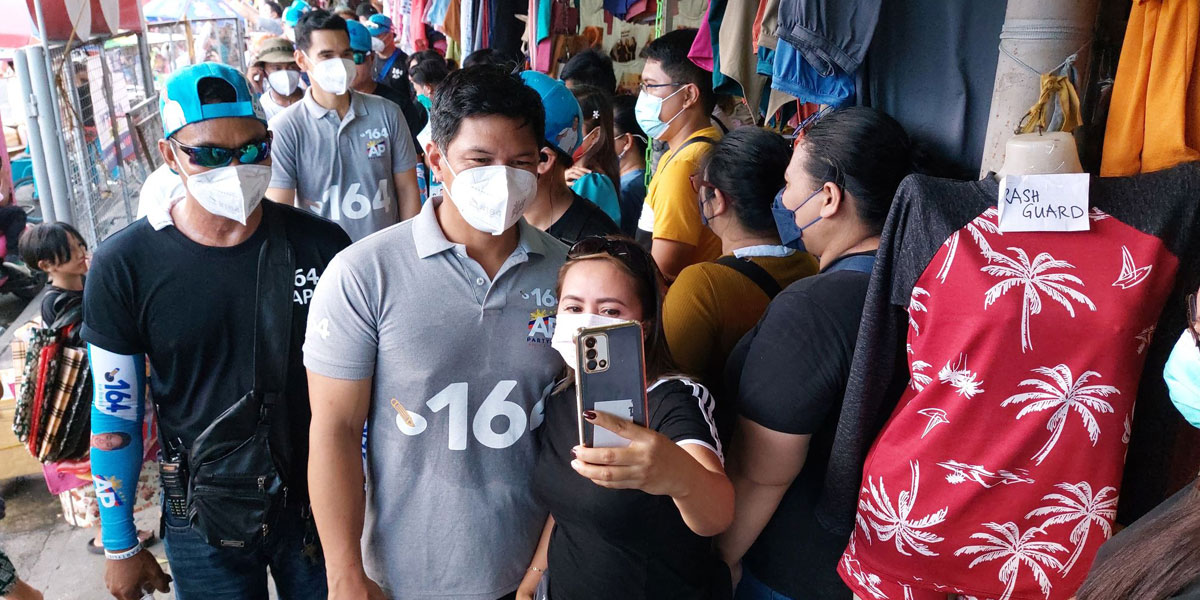 More popularly known on primetime television as members of Task Force Agilia, Michael de Mesa, Angel Aquino, Raymart Santiago, John Medina and Marc Solis showed their full support for AP Partylist over the weekend by going on several market tours.  Dubbed as Task Force 164, they accompanied AP partylist first nominee Rep. Ronnie Ong at the Commonwealth Market in Quezon City on Saturday morning.  The group went around Commonwealth Market to meet, converse, and have meaningful encounters with vendors and market-goers.
On Sunday afternoon, Task Force 164 went around the market stalls in Taytay, Rizal. They obliged the crowd for selfies and even did a little bit of shopping around the tiangge stalls. On social media, the AP Team and Task Force 164 continue to let people know about the programs and initiatives of AP Partylist and Rep. Ronnie in uplifting the lives of Filipinos.
AP Partylist's Biyaheng Asenso platform includes initiatives for better livelihood opportunities, education for all, better access to health services and commuters' bill of rights.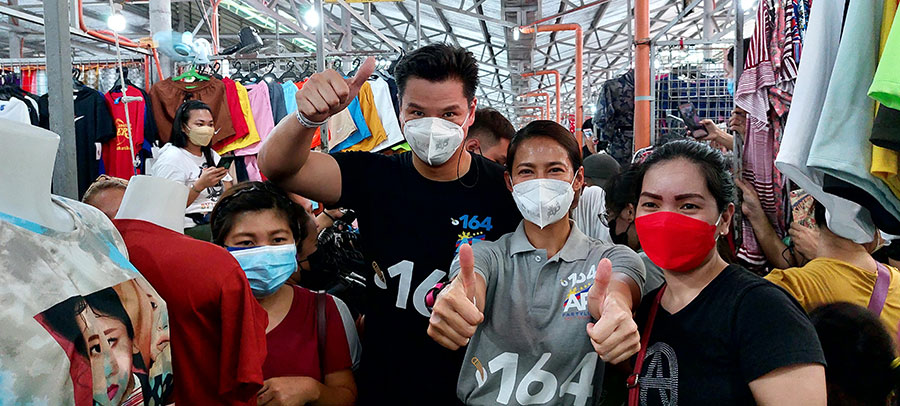 In its social media ad, Task Force Agila members join Coco Martin as he says, "'Wag nang mangamba, nandito na ang AP Partylist. Dito na tayo sa biyaheng aasenso ang lahat ng Pilipino," encouraging viewers to support their new partylist, 164 AP Partylist.
To know more about the programs and initiatives of AP Partylist, visit and follow their social media pages: appartytist on Instagram and Twitter; APPartylist on Facebook and Youtube; and the.ap.partylist on TikTok