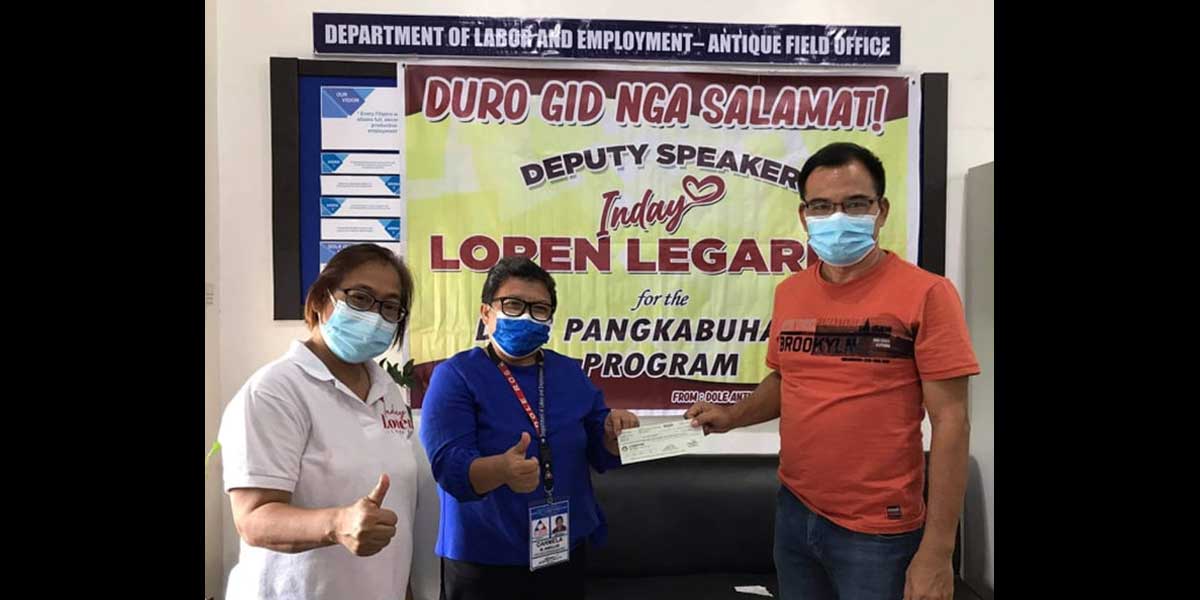 The Department of Labor and Employment (DOLE) Regional Office 6 released a total of Php43,946,432 livelihood assistance to members of the informal sector in the Province of Antique.
DOLE-6 through its Antique Field Office (AnFO), assisted 2,191 beneficiaries living along the shorelines and in the mountains of 13 municipalities of the province.
"We double our efforts in reaching the members of the marginalized sector in the remote areas of the province. Their location and economic situation are most fitting of an assistance especially during this crisis,'' Regional Director Cyril L. Ticao said.
Among the identified beneficiaries were farmers, small vendors, women, fisherfolks, animal raisers and seasonal workers with insufficient and unstable source of income.
"Along with the financial assistance, the Regional Office assisted the beneficiaries identify livelihood projects suited to their environment. This is to ensure sustainability and high economic returns," AnFO Head Carmela Abellar said.
Beneficiaries from the municipalities of Sibalom and San Remigio received Php6,895,680 and Php6,631,800 livelihood assistance, respectively, for vegetable farming, poultry raising, rice retailing and carpentry projects.
The mountainous terrain of the two municipalities also makes it more conducive to carabao raising, hog and cattle fattening.
The livelihood assistance was also distributed to the coastal municipalities of Sebaste (Php1,141,808), Hamtic (Php4,701,896), Pandan (Php2,771,232), Bugasong (Php2,508,000), Barbaza (Php4,213,408), Patnongon (Php4,088,576), Valderrama (Php2,074,176), Tibiao (Php2,373,224), Anini-y (Php2,114,064), San Jose de Buenavista (Php4,128,408) and Barangay Igcalawaganin, Tobias Fornier (Php304,160).
Beneficiaries living along the coastline and in large communities engaged in fish vending project. They were provided with fishing gears and assistance for the enhancement of their fishing bancas.
Other beneficiaries ventured in sari-sari stores, fruit vending, bread and pastry making, tailoring, frozen foods retailing and other livelihood projects that has potential market in the area.