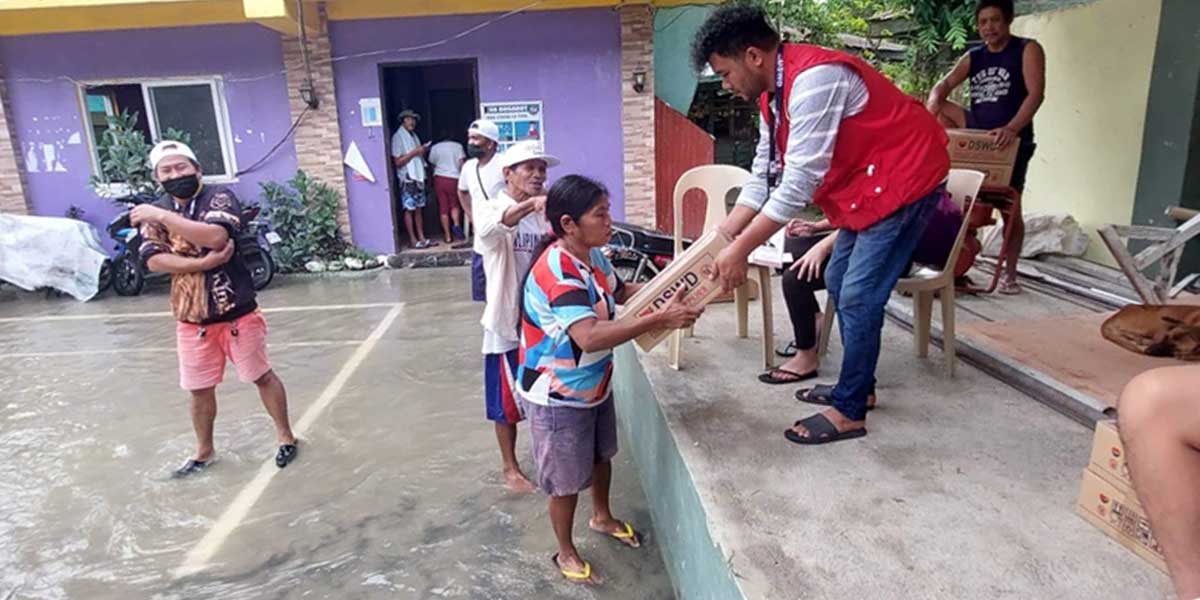 By John Noel E. Herrera
More than 100 families affected by floods brought by the southwest monsoon and enhanced by Tropical Depression Ester in Antique received cash assistance of P3,000 each from the Department of Social Welfare and Development in Western Visayas.
Antique Social Welfare and Development Office (SWDO) team leader Melrose Amaran said that the government allocated P513,000 in financial aid to 51 families in Hamtic, and 120 families in San Jose de Buenavista town.
Another 120 families in Sibalom town are also expected to receive their cash aids.
On July 30, 2022, the Antique Provincial Disaster Risk Reduction and Management Office (PDRRMO) reported that the province experienced nonstop rains resulting in floods that displaced at least 102 families.
The evacuated families are from Barangay Piapi 1 in Hamtic, Barangays Catungan 1 and 2 in Sibalom, and Barangay Catungan-Bugarot in San Jose de Buenavista.
57 families transferred to schools that served as evacuation centers, while 86 families opted to stay with their relatives in other areas.
Antique SWDO also reported a total of 872 families affected by floods, composed of 2,979 persons in the three towns.
No casualties were recorded during the flood.
Antique SWDO also distributed food packs and hygiene kits to affected families in evacuation centers.
DSWD-6 also said that aside from cash aid, the department also distributed food and non-food items amounting to P276,656.