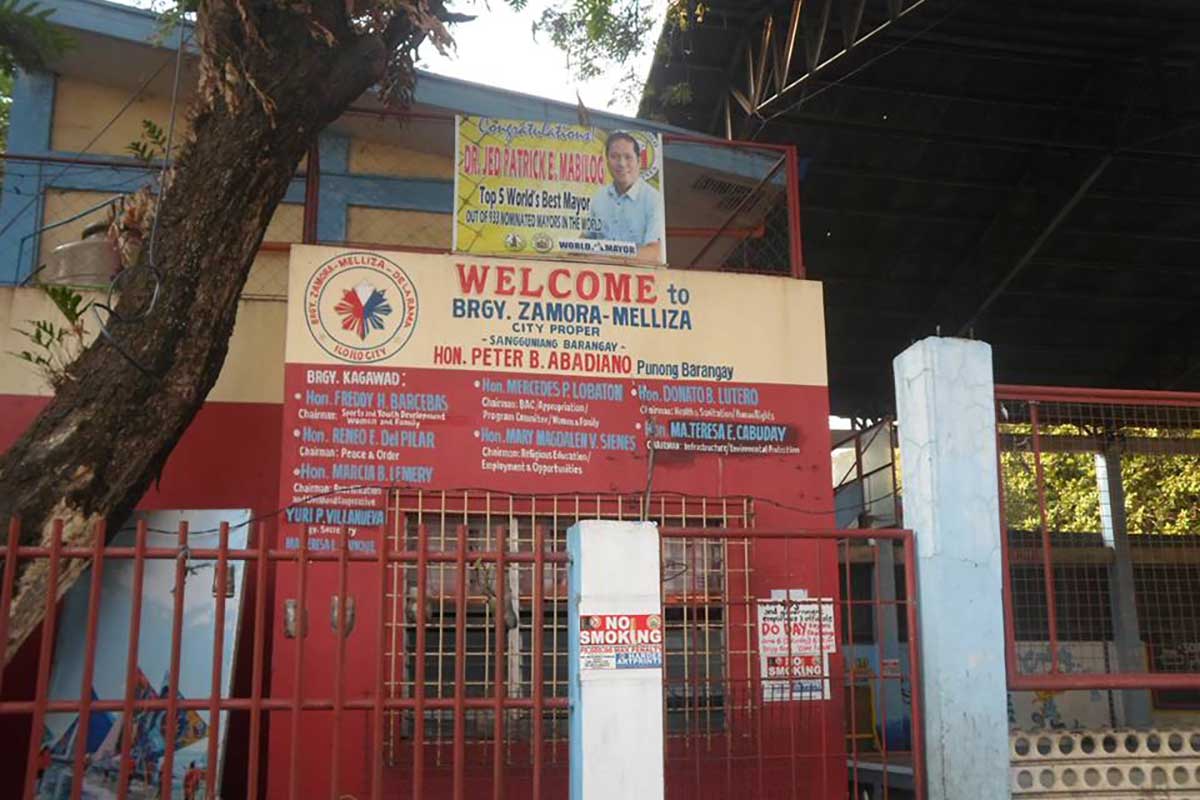 By Jennifer P. Rendon
The request for police deployment apparently won't stop with Barangay Boulevard, Molo, Iloilo City.
Over the weekend, another Iloilo City village mulled asking for police deployment amid the alleged presence of new faces in their area.
Barangay Captain Peter Abadiano of Zamora-Melliza in City Proper district has also intimated that they might ask the Iloilo City Police Office (ICPO) that police be stationed in their area
He claimed that prior to police deployment in Barangay Bakhaw, Mandurriao and Barangay Tanza-Esperanza, City Proper district, they already noticed "visitors" going in and out of their village.
But after the police deployment in the two villages, they noticed that more new faces were sighted in Zamora-Melliza.
There seems to be no concrete evidence, though, if the episode is related to the illegal drug trade.
Meanwhile, asking for police deployment is something that will still be subjected to evaluation and assessment.
Major Shella Mae Sangrines, Iloilo City Police Station 1 (ICPS1) commander and ICPO spokesperson, said that it will depend on the judgment of ICPO director Colonel Leo Batiles.
"While the ICPO welcomes such request, it will be subject to deliberation and evaluation," she said.
Sangrines pointed out that there are no additional policemen deployed at ICPO to fill in such requests.
"But if the validation reveals that there is a need, we might re-adjust deployment of our personnel," she said.
Sangrines said they could also suggest other security measures to address the concerns.
Earlier, 32 police officers were deployed to Bakhaw and 31 to Tanza-Esperanza on Aug 5, 2022.
The deployment was made possible after the Police Regional Office (PRO)-6 sent 43 police officers to ICPO. All are rookie cops who are on Pre-BISOC (Basic Internal Security Operation Course (BISOC) training.
Colonel Leo Batiles, Iloilo City police chief, earlier said that the 22 cops deployed to Bakhaw were augmented by 10 organic personnel of Iloilo City Police Station 5.
21 cops went to ICPS1 and were also augmented by 10 organic personnel.
Recently, Barangay Boulevard, Molo has also asked for police deployment.
There were reports of a rumble among young people from Boulevard and a neighboring village.
They also sighted the presence of "new faces" in the barangay, especially during the wee hours of the day.
But in a meeting between village officials and the local police, it was decided that only two policemen per shift would be stationed in the area, but they would be augmented by barangay tanods.