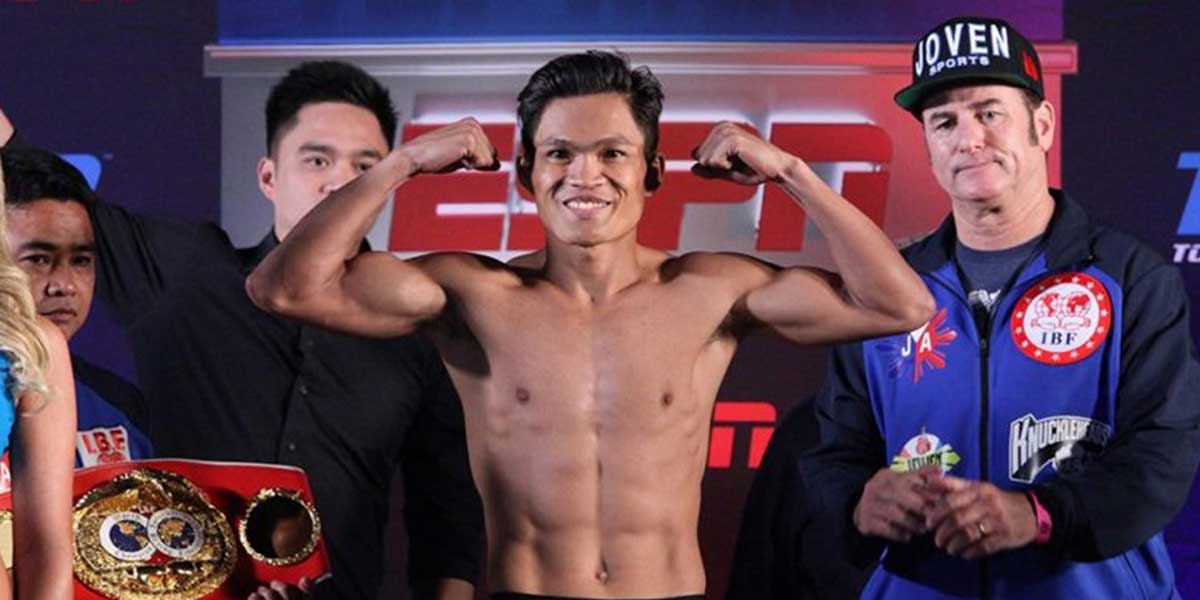 By Leobert Julian A. de la Peña
Jerwin Ancajas and head trainer Joven Jimenez announced that they will be moving up to the bantamweight division after losing his International Boxing Federation (IBF) super flyweight belt to the undefeated Fernando Martinez of Argentina.
"I've fought as a bantamweight before, but it's been a long time. I would need a tune-up fight to find out how my body will respond," said Ancajas.
Having held the prestigious belt for six years and undefeated in 22 fights, the Filipino superstar also admitted that weight-cutting issues became a big factor in his loss against Martinez.
Ancajas shared that he was not himself during the bout when his legs started to cramp in the second round and worsened in the fourth.
Jimenez explained that Ancajas weighed 118 pounds the moment he woke up come the official weigh-in, three pounds higher than the limit of the super flyweight division.
Ancajas then spent two hours in the bathroom and lost one pound then resumed shedding weight a few hours after before making the 115-pound limit.
"Usually, on Friday we'll just work out a bit before the weigh-in. Not this time, he wasn't really able to recover and rehydrate," said Jimenez.
Ancajas said that he could see and anticipate the punches that Martinez was throwing at him but his reaction time was not enough in evading defensively.
Punch counter statistics showed that a total of 421 power shots were landed by Martinez in the whole fight and became the main difference on his way to a unanimous decision victory.