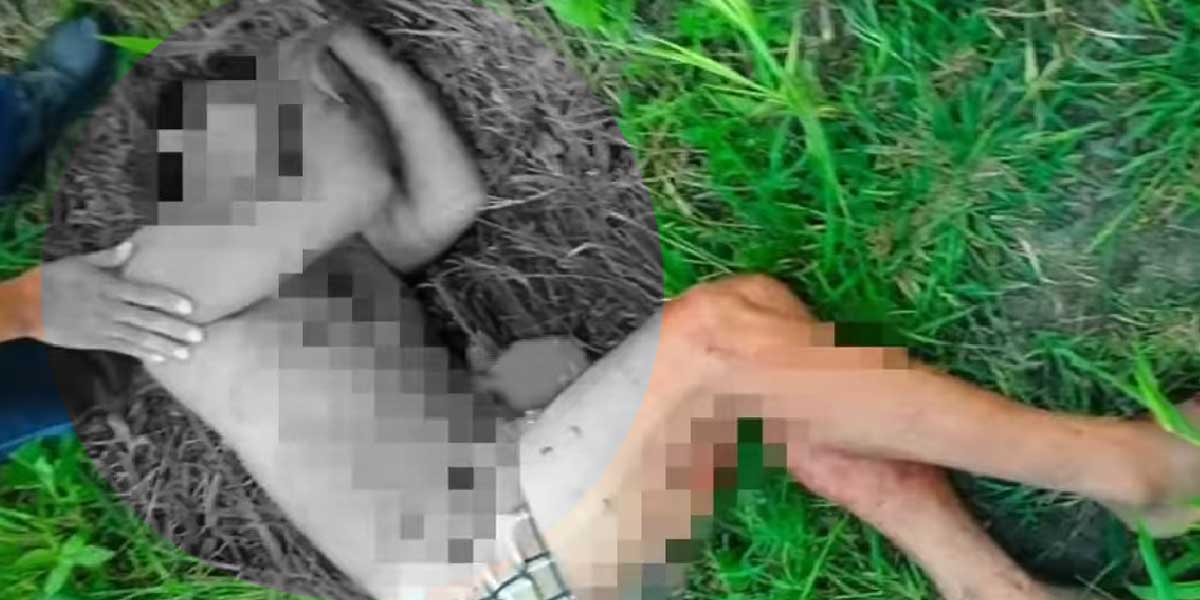 By Jennifer P. Rendon
There was no remorse for a 66-year-old amputee who stabbed his nephew afternoon of Jan 11, 2022 in Zarraga, Iloilo.
Nelson Zubiri claimed he stabbed his nephew, 37-year-old Michael Macado, after the latter smacked him on the face twice while he was lying on a bed inside his farm hut at Barangay Talibong 1, Zarraga around 4 p.m. Tuesday.
Zubiri was tending to a relative's farm but both he and Macado are residents of the nearby Barangay Jalaud Sur, Zarraga.
Zubiri claimed his nephew arrived around 9 a.m. of the said day with a bottle of whisky and invited him and a certain Panoy to drinks.
The suspect claimed he only had three "shots" adding that he's been avoiding drinking liquor because of his arthritis.
During their drinking session, the suspect mentioned about his nephew's being unable to help in the farm.
Zubiri also admitted reminding the victim of how he took care of him (Macado) and his siblings when their mother, who is his sister, was out for work.
This did not apparently sit well with Macado but the three went on with their drinking session until Panoy went home.
The suspect retired to his bed and told Macado that he had enough.
While Macado was resting, the victim suddenly approached him and slapped him on the face twice.
Zubiri noted that his cane knife, or what is locally known as espading, was by his bedside. He claimed he immediately grabbed it and stabbed Macado.
"I just defended myself. Had he attacked me, there was no way for me to escape because I couldn't run," he said.
The victim was immediately taken to the hospital.
Wounded and was about to be taken for medical treatment, Macado warned his uncle that he will retaliate.
"Tiyoy, bantay lang kung maka-gwa ko. Birahon ta kaw," Macado was quoted as saying.
Staff Sergeant Ryan Superficial, Zarraga police investigator, said Macado was already released from confinement after sustaining wounds on his head and chest.
Zubiri, on the other hand, said he's ready to face the charges against him.