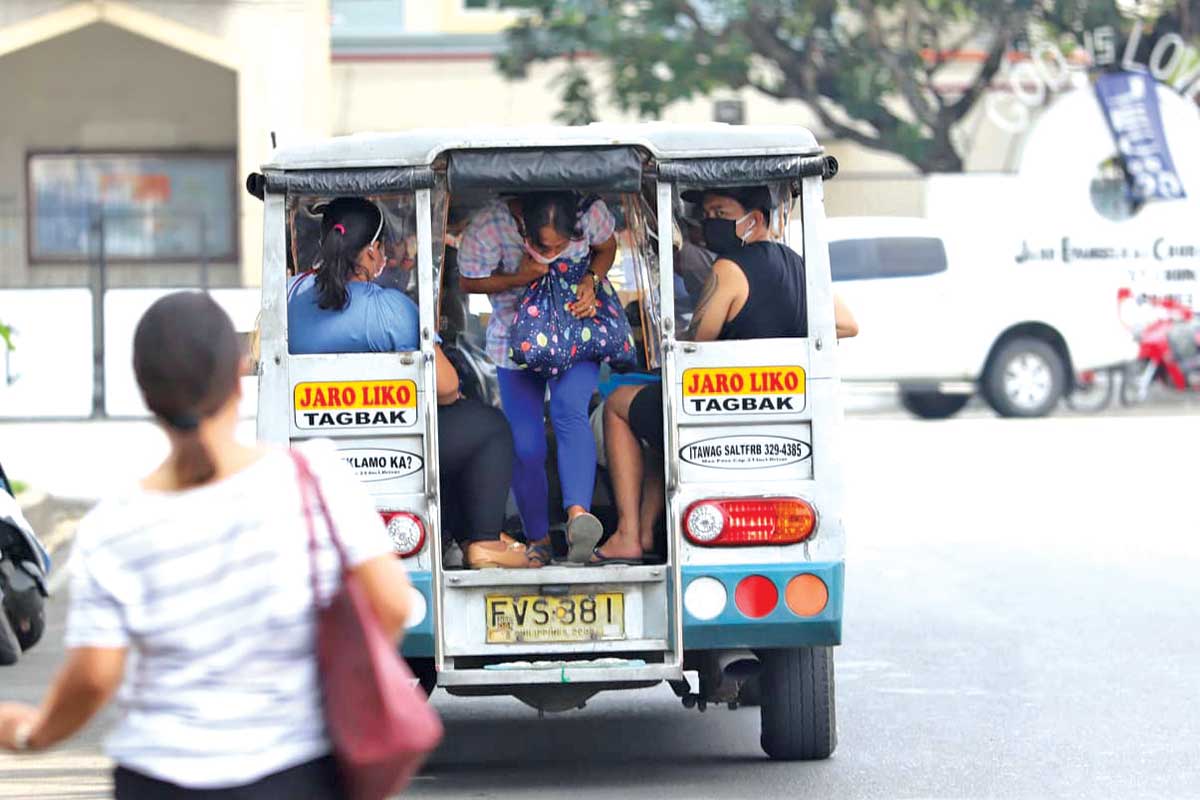 By Joseph B.A. Marzan
A top official of the National Economic and Development Authority (NEDA) on Friday said fuels subsidies will cushion the inflationary effects of successive spikes in prices of petroleum products amid Russia's invasion of Ukraine.
NEDA Undersecretary for National Development Policy and Planning Rosemarie Edillon told Daily Guardian on Air the national government's economic team presented on Monday several recommendations to President Rodrigo Duterte that will cushion the effects of fuel price hikes:
Strengthening the domestic economy through de-escalating the entire country to Alert Level 1;
Combination of interventions in the gas, diesel, coal, electricity, and LPG industries, including energy conservation, buffer-stocking, and fuel subsidies for those who will be hardest-hit;
Double fuel subsidies in the transport sector from P2.5 billion to P5 billion, in two tranches, and in the agriculture sector from P500 million to P1 billion, also in two tranches;
Ensure enough food supply, and provide support to food production; and
Ensure investments in renewable energy and agricultural development.
The NEDA official said the subsidies aim to protect commuters, who are mostly workers, from sudden spikes in oil prices and possibly fare increases.
"Our commuters don't have many choices when it comes to transportation. The subsidies will protect them from the effects of oil price hikes like fare increases. Our other sectors can chose to conserve like carpooling," she added.
The subsidies to the agricultural sector aims to secure food supply and prevent runaway inflation or increase in prices of basic goods.
On Friday, the Department of Budget and Management (DBM) has released a total of PHP3 billion for the implementation of the Department of Transportation's (DOTr) fuel subsidy program (PHP2.5 billion) and the Department of Agriculture's (DA) fuel discount program (PHP500 million) to provide targeted assistance to affected sectors and cushion the impact of the consecutive oil price hikes in the past three months.
Under the DOTr's fuel subsidy program, financial aid amounting to PHP6,500 will be directly provided not only to affected jeepney drivers but also to qualified drivers of UV express, mini buses, buses, shuttle services, taxis, tricycles, and other full-time ride-hailing such as transport network vehicle service (TNVS) and motorcycle taxis, and delivery services nationwide.
The DA's fuel discount program aims to provide fuel discounts to farmers and fisherfolk who own agricultural or fishery machinery, either individually or through organizations.
Edillon said that the economic team preferred fuel subsidy over suspension of the excise tax on fuel due to the latter's temporary effect on fuel prices.
She cited that the government may lose a revenue source which is essential to COVID response, as well as possible savings for future crisis.
"We want the fuel subsidy more, because the suspension of the excise taxes on oil, while it has an immediate effect, prices may still go up a week after the suspension. [Suspension on oil tax] would be temporary and at the same time, we would lose a source of revenue, which we would need since we're not done yet with the pandemic. We don't wish for more calamities, but we want to be able to save up and be conservative," she said.
"Since fuel subsidies are already budgeted, what we want is to protect those who will have no choice but to commute to work," she added.
Edillon also said that the Philippines' high dependence on oil would cause commodity prices to go up.
While inflation will hit consumer goods, it will not affect the electrical energy sector as much due to lesser dependence on oil for electricity.
"The Russia-Ukraine war was [geographically] far from us but we knew that there were connected relationships. The possible channel for [the Philippines] is via inflation, with what we call commodity prices because we have a huge dependence on oil in our transport sector," Edillon said.
"When it comes to electricity, we don't have that much dependence on oil, it's at 4 percent. So the higher [dependency] is at the transport sector, and this is an input for production in many things and also with respect to the delivery of goods and services," she added.
She also said that impending inflation may have a "dampening effect" on consumption and investments, given that the country and the world are also still dealing with the COVID-19 menace.
Edillon also said that they have updated the Philippine Development Plan and Phase 5 of their National Action Plan, which also includes transition into the next administration.
The transition plan includes recommendations to strengthen and protect the economy from future health threats.