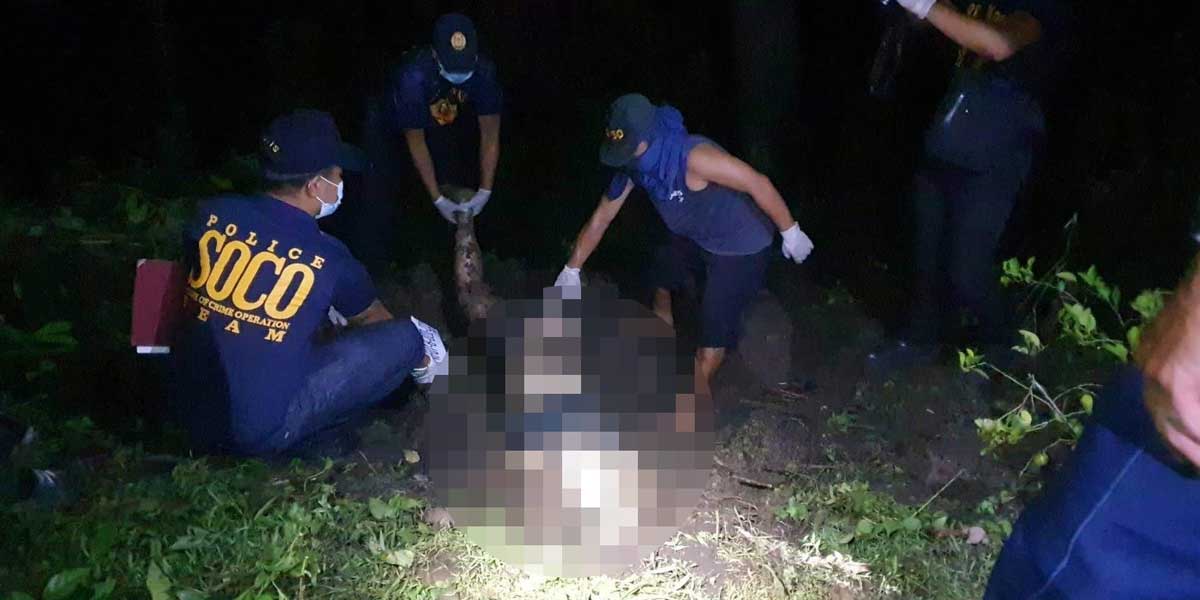 By Glazyl Y. Masculino
BACOLOD City – Criminal complaints for parricide and murder were filed by police on Thursday against an American national and his lover, respectively, for the death of the foreigner's wife in Negros Oriental.
Police Major Roger Quijano, Valencia town police chief, said parricide charges was filed against 55-year-old Daniel Lawrence Glazier, husband of Maribel, 32, a nurse who went missing last week and was found buried in their property in Barangay Palinpinon, Valencia town last Tuesday, July 19, 2022.
Aside from Daniel, his new lover, whom Quijano refused to name in the meantime, was also charged for murder, as they also considered her a principal by direct participation.
Quijano, however, did not elaborate on the specific details of the murder case against Daniel's lover.
Maribel's decomposing body was found by authorities after her friends sought the assistance of the police when they failed to reach her since Sunday, July 17.
Police accompanied the victim's friends when the latter went to the couple's property in Valencia town, where she would frequently go, aside from their residence in Dumaguete City.
Police investigation indicated that prior to her disappearance, Maribel left a letter to her friends stating that if something should happen to her, they should look for a certain person, referring to her husband Daniel.
A day after the discovery of Maribel's body, Daniel surrendered to the National Bureau of Investigation (NBI) on Wednesday, July 20. Thus, police considered him a suspect and a person of interest.
Quijano said they proceeded with the filing of the case after gathering some evidence and testimonies from the witnesses allegedly linking Daniel and his lover to the crime.
But both suspects did not make any confession.
Despite this, Quijano said they were able to identify the suspects and file the case.
"It's up to the prosecutor to appreciate the case or the complaint we filed," Quijano said.
Quijano also said that Glazier will be released from their custody, since police failed to establish Maribel's exact time and day of death.
He said Daniel was given 10 days to answer the complaint and will be subjected to a preliminary investigation.
Police earlier said they are looking into property dispute or love triangle as possible motives in the incident since the husband allegedly has a new lover.
The couple has two daughters aged 7 and 10 and are currently in the custody of Maribel's sister. Daniel has yet to be reached for comment.