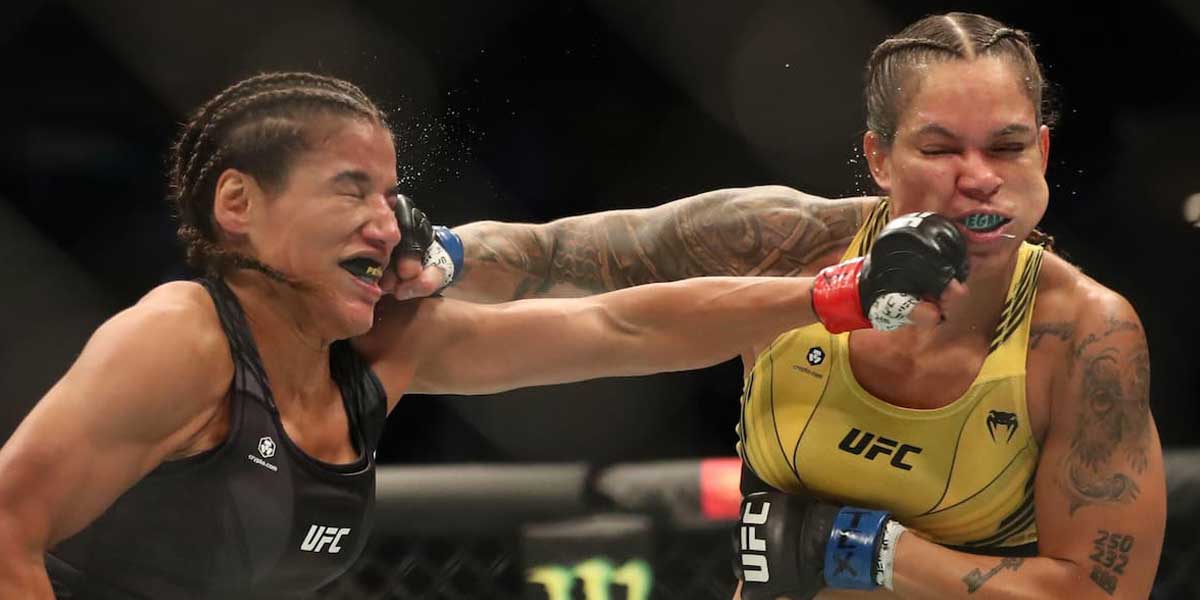 By Leobert Julian A. de la Peña
No, it's still not the end of an era.
After absorbing one of the biggest upsets in Ultimate Fighting Championship (UFC) history when former two-belt queen Amanda Nunes got submitted by Julianna Peña during the co-main event of UFC 269, the Brazilian striker was quick to silence her doubters and reclaimed her bantamweight title during their rematch at UFC 277.
Nunes put up one of the most well-rounded performances in her professional MMA career and asserted her mastery over Peña for five-straight rounds via a convincing unanimous decision.
The tagged greatest female mixed martial artist of all time went to work as early as the first round and overwhelmed Peña with her powerful combinations while also executing her more fluid head movements.
Nunes also learned a lot from their past matchup and picked her spots regarding her take-down timings and was more relaxed in throwing her overhand right bombs.
Flashback to their first encounter, it was Nunes' carelessness that cost her the match after Peña was able to out-position her to score a title-clinching rear-naked choke with one minute and 40 seconds left in the fiery second round.
It was in the second round where Nunes began to bully Peña and tallied three huge knockdowns in just five minutes of action.
After 30 seconds into the second round, Nunes landed a vicious right straight counter that floored Peña but the latter was successful in getting back up.
The second knockdown came during the 3:47 mark after Nunes timed another opening for her right hook but for the second time, Peña's resiliency rose to the occasion and chose to fight for survival.
Nunes' camp then started to shift gears and deployed their ground strategy, a much-improved arsenal the Brazilian champion showed during the five-round bloodbath.
However, during the fourth round, Peña nearly scored a shocking upset after clipping Nunes in the cage and was already in a favorable position for an armbar.
After several seconds of scare, Nunes broke free after slipping in and out and rolled out of danger against the slick Peña ground game.
Nunes was quick to counter and forced a mounting on-top position for several heavy ground and pound hits including a few elbows that opened up a wide cut to Peña's face.
With the win, Nunes joined Deivison Figueiredo as the only two former champions to win back their belts after an immediate loss.