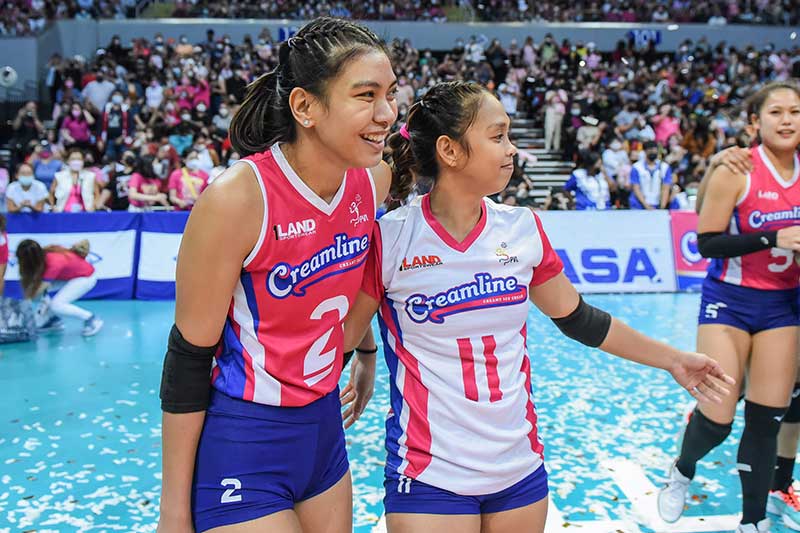 By Leobert Julian A. de la Peña
There will be no Alyssa "The Phenom" Valdez for the Creamline Cool Smashers in the upcoming 2022 AVC Cup.
Philippine National Volleyball Federation (PNVF) national teams commission head Tony Boy Liao confirmed the development.
With the country aiming to get back at the top of the AVC Cup, Valdez's absence will leave the Cool Smashers with a deep void in the tournament proper.
Despite her attack rate going down in the recently concluded 2022 Premier Volleyball League (PVL) Invitational Conference, Valdez still proved her worth after turning into the team's do-it-all leader, tallying excellent receptions while also helping in the blocking department.
Aside from Valdez, it was also confirmed that outside hitter Risa Sato will also not be with the team in the AVC Cup.
Michele Gumabao, one of the Cool Smashers' beloved veterans, announced Sato's fate and reiterated that health reason was the major factor.
Filling in for Valdez and Sato are Rizza Mandapat and Lorie Bernardo who will be joining the Cool Smashers just in time for the AVC Cup.
"Aside from Alyssa Valdez, Risa Sato will be also sitting out for the AVC Cup. Two of our players who are not part of the original roster namely Rizza Mandapat and Lorie Bernardo will be joining for this tournament," said Gumabao.
Leading the Creamline attack are two-time PVL Most Valuable Player (MVP) Tots Carlos, spiker Jema Galanza, and veteran middle blocker Jeanette Panaga.
Completing the Creamline cast for the AVC Cup are Ced Domingo, Ella de Jesus, Pau Soriano, Kyla Atienza, Fille Cayetano, Kyle Negrito, and Rose Vargas.