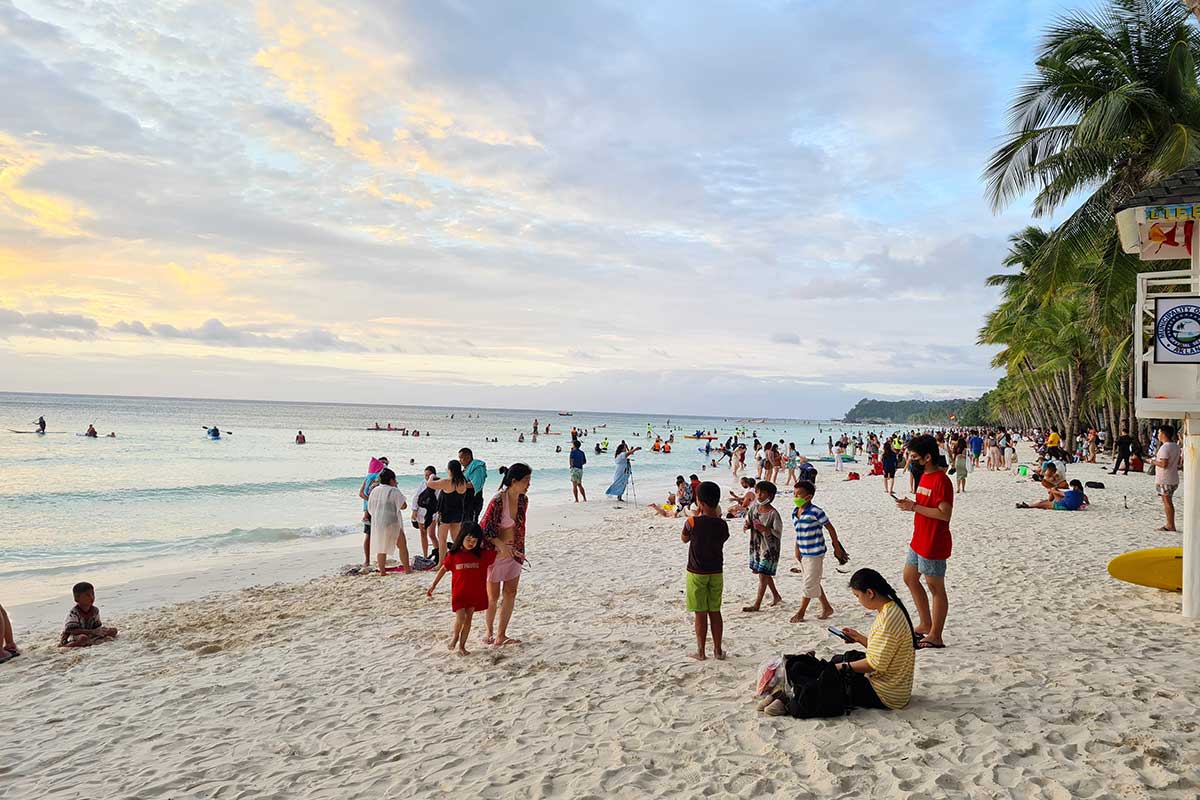 Close to 100,000 tourists visited the famous island of Boracay in Malay town in Aklan this month of June, based on the data from the Malay Municipal Tourism Office.
From June 1 to June 15, 2022, a total of 97,766 tourist arrivals were recorded in Boracay.
Domestic tourists continue to sustain the economy of the island as they comprise the huge chunk of tourist arrivals at 93,267.
More than 2,000 Overseas Filipino Workers (OFWs) also visited the island.
Meanwhile, foreign tourist arrivals remained low at Boracay due to travel restrictions.
The town's tourism office only recorded a total of 2,439 foreigners who visited Boracay in the same period.
Tourist arrivals in the world-famous island peaked last summer, particularly the month of May with 201,368 arrivals from May 1 to May 31, 2022.
Out of the more than 200,000 arrivals, 193,298 were domestic tourists; 3,802 were OFWs; and 4, 268 foreigners.
Mayor Frolibar Bautista said that they intend to keep the cap on arriving travelers at 6,000 per day.
The Department of Environment and Natural Resources (DENR) set Boracay's daily carrying capacity at 19,215.
Last week, the DENR-led Boracay Inter-Agency Task Force (BIATF) officially turned over the management of the island to the local government of Malay.
This, as the term of the BIATF is set to end this coming June 30. The BIATF was created in 2018 through Executive Order No. 53 to head the rehabilitation works in the island. The task force was supposed to end after two years but it was extended for another year through EO 115.
In 2021, President Rodrigo Duterte again extended the term of BIATF until June 30, 2022.
Meanwhile, the DENR will continue monitoring compliance with national laws and local ordinances on environmental practices and standards that are being implemented. (DG)