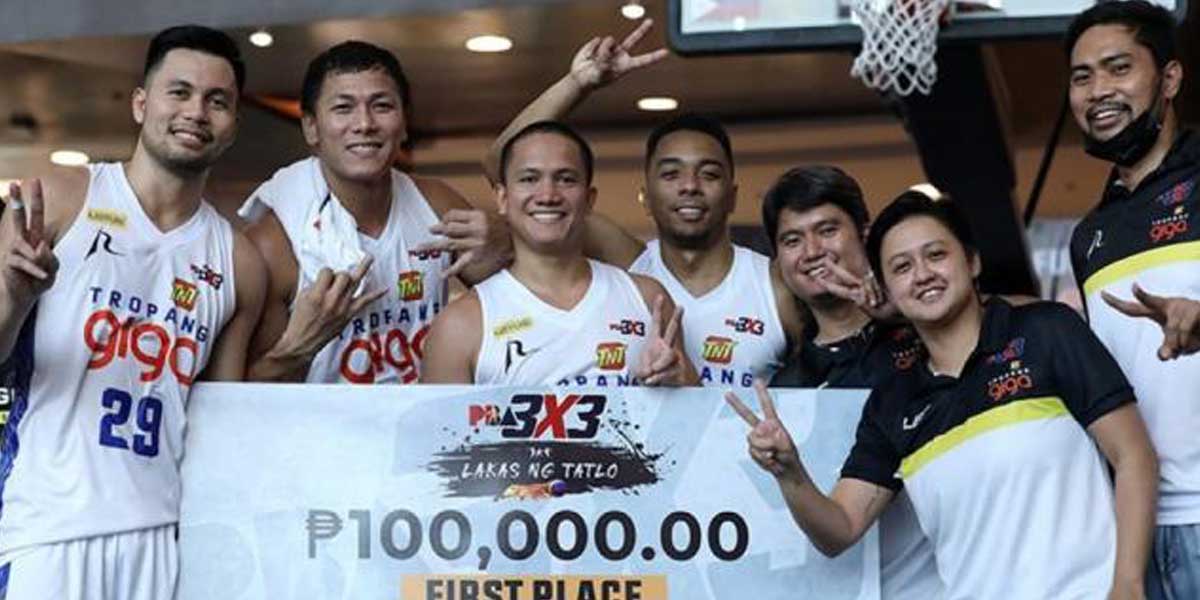 By Leobert Julian A. de la Peña
Scoring machine Almond Vosotros saved his best performance for last after lifting the TNT Tropang Giga to another PBA 3×3 crown after outplaying Purefoods, 21-13, in Leg 3 of the tournament.
It was a masterful display of offensive efficiency for the Tropang Giga as the quartet of Vosotros, Gryann Mendoza, Lervin Flores, and Ping Exciminiano ran a flawless show and showed their cohesiveness in the win.
Vosotros came out firing from all cylinders and was unstoppable on offense as he was aggressive in attacking the Purefoods' interior defense.
Aside from his penetration, Vosotros was also lights out from the three-point range and capped off his championship-clinching performance with 12 huge points and was a point shy of tying the collective score of the whole Purefoods team.
TNT's solid pick-and-roll game between Vosotros and Flores also provided an early offensive punch as Purefoods failed to contain them which resulted in an early comfortable lead.
Mendoza was also a vital piece during their grand finals game as the crafty point guard chipped in six points and grabbed eight huge rebounds.
Purefoods attempted to storm back midway in the game after their three-point shooting started to connect but Vosotros answered with his own offensive avalanche to keep their lead and avoid any signs of upset.
Vosotros was a man on a mission for the Tropang Giga squad during the start of the third leg and averaged 11.6 points the whole tournament, one of his highest conference averages since the first season.
With the victory, the Tropang Giga took home the leg prize of 100,000 pesos while Purefoods' second-place finish rewarded them with 50,000 pesos.
For the battle for third place, the veteran Platinum Karaoke team edged the Meralco Bolts, 14-12, and bagged 30,000 pesos.