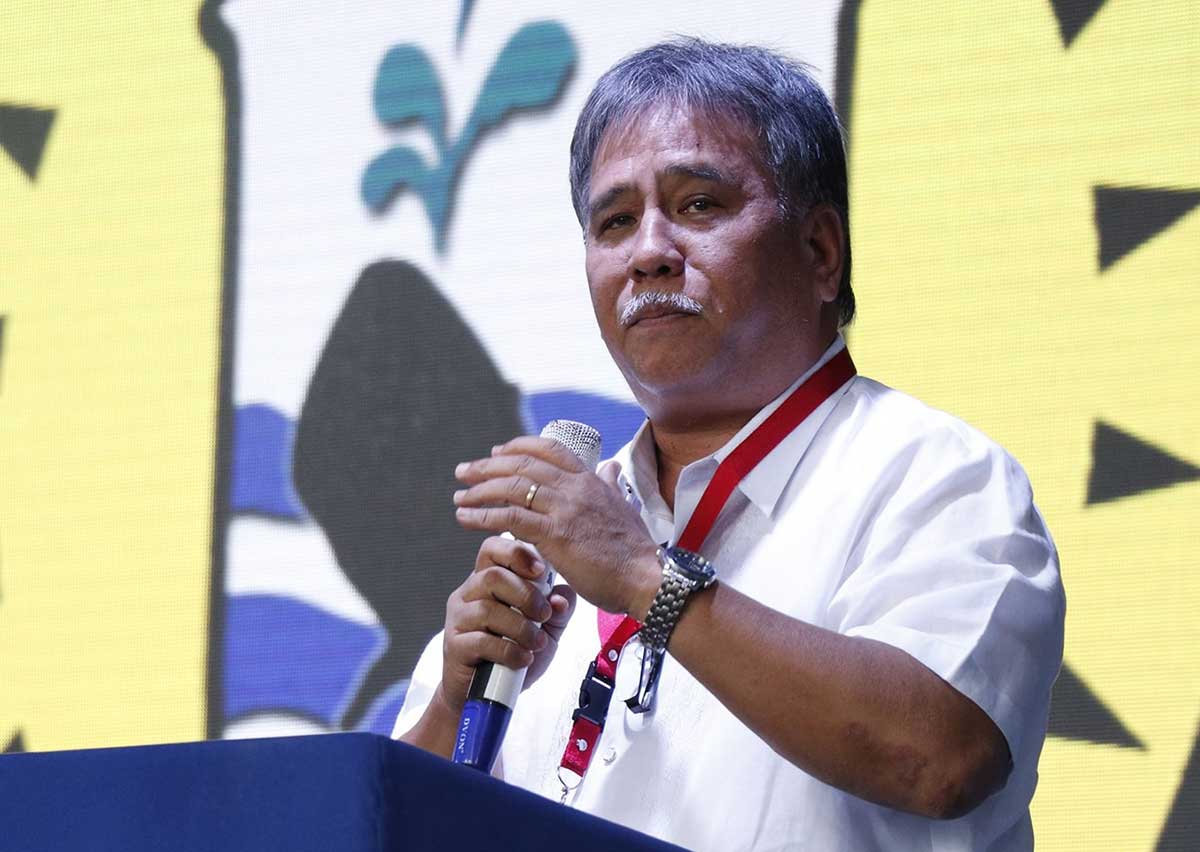 By Dolly Yasa
BACOLOD City – United Negros Alliance (UNegA) secretary general Salvador Escalante Jr. said their group has committed to ensure safe, peaceful and meaningful elections in Toboso and Isabela, even as its members and those of Love Negros are expected to clash in these areas in the May 2022 elections.
There is existing alliance between UNegA and Love Negros.
Escalante said they have already agreed to give up on their alliances in Isabela and Toboso.
He confirmed that Mayor Irene Montilla and Vice Mayor Renato Malabor, who are members of Love Negros and UNegA, respectively, will both vie for the mayor's office.
"We have no choice but to surrender," Escalante said.
Negros Occidental Governor Eugenio Jose Lacson said Love Negros will choose between former mayor Evelio "Dodong" Valencia and incumbent Toboso Vice Mayor Jesse Rex Bartolome as their candidate for mayor in 2022.
Incumbent Mayor Richard Jaojoco (UNegA) confirmed that his wife, Madonna, a niece of the late Gov. Alfredo Marañon Jr., will run for mayor of Toboso with former Liga ng Barangay president Maria Luisa dela Cruz as possible running mate.
"We cannot stop them, especially with the death of former provincial consultant Mariano Antonio 'Marton' Cui," Escalante said.
Cui was reported to have been eyeing the Toboso mayorship before his death
Escalante also cited ongoing accusations between the family of Malabor and Montilla in Isabela.
"Who are you to impose your will? We have to adhere to the positions of the family," Escalante further said
He also said that UNegA is committed to support the re-election bids of Himamaylan City Mayor Raymund Tongson and Vice Mayor Justin Gatuslao.
He further confirmed reports that Board Member Ernesto Agustin Bascon has intimated his intention to run for mayor of Himamaylan City.
"But there is nothing final yet, as of this time," he added.
Currently, 13 mayors of Negros Occidental are affiliated with UNegA, while the 18 others are members of Love Negros
Escalante said he already signed and issued the Certificates of Nomination and Acceptance (CONA) of UNegA candidates in Sagay, Himamaylan, and La Carlota, and will endorse the CONAs of Cadiz City candidates to UNegA chairman, Alfredo Marañon III, this weekend.