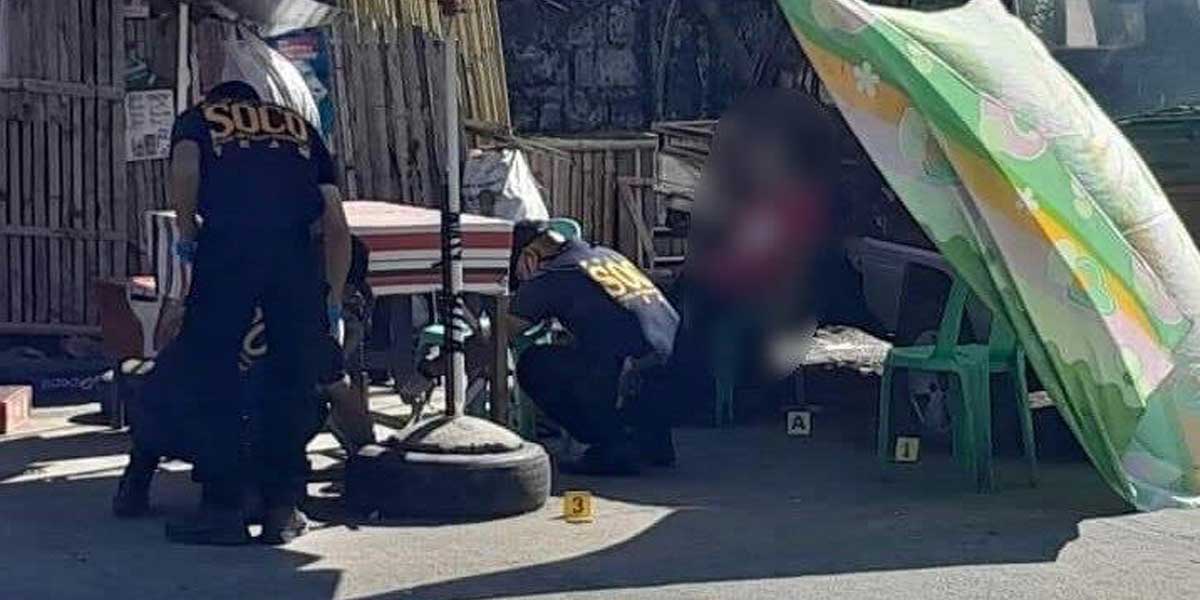 By Glazyl Y. Masculino
BACOLOD City – Police are looking into grudges or work-related as possible angles behind the killing of an alleged police asset in Barangay 35 here last Wednesday.
The victim was identified as Jose Allan Braza, 59, of the said village.
Major Ramel Sarona, head of Police Station 1, said Braza was having coffee in a store when two perpetrators shot him at close range and fled.
Prior to the shooting, the two perpetrators were already seen waiting for their target as they also had their coffee in the same store.
"Possible gin monitor na siya, kay nagahulat na nga daan sa iya (Braza) pag-abot," Sarona said.
Braza succumbed to two gunshot wounds in the head.
Police recovered from the scene three empty fired cartridge cases of an alleged .45 caliber firearm.
Sarona said the victim was alleged to be an asset of the Criminal Investigation and Detection Group (CIDG) here, based on the statement of his family and people who knew him in the area.
However, Sarona said they have not confirmed it yet with the CIDG.
"May kaakig gid sa iya ang naghimo sini," the station commander said.
The victim had no criminal record, he added.