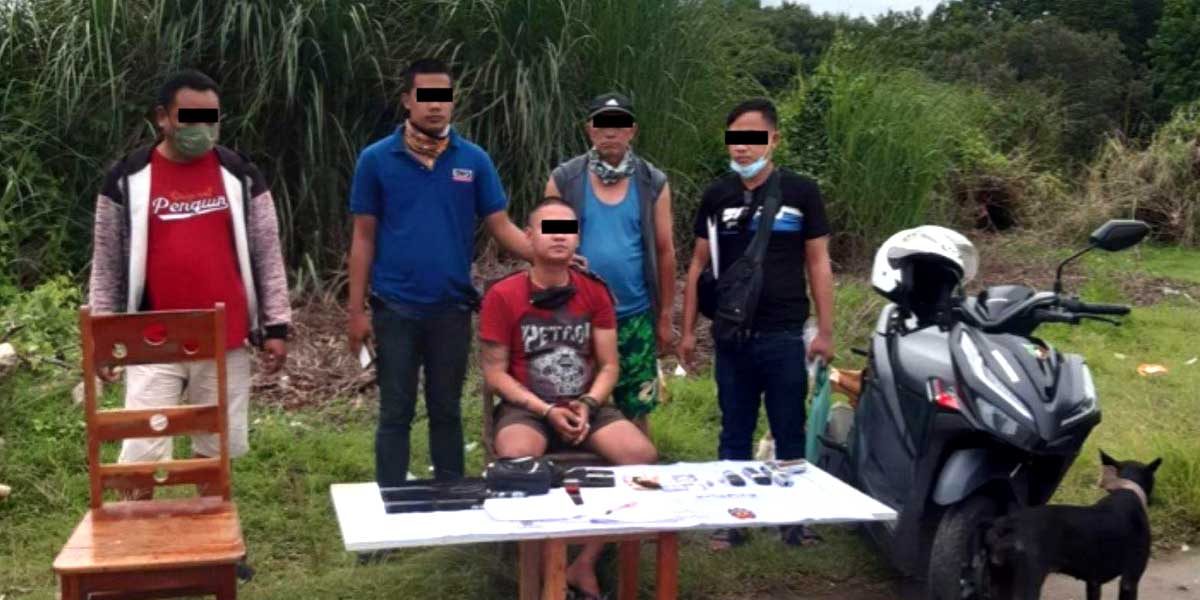 By Jennifer P. Rendon
A driver who doubled as an alleged gunrunner was arrested late afternoon of July 18 in Arevalo, Iloilo City.
Jieben Villanueva, 28, a resident of Barangay Sto. Rosario Duran, City Proper, Iloilo City, was collared after he sold a caliber .45 pistol to a police undercover agent.
He sold the Danao-made handgun for P12,000 at Barangay San Jose, Arevalo.
Members of the Iloilo City Police Office – City Intelligence Unit (ICPO-CIU), in coordination with the Iloilo City Police Station 6, led the operation following more than a month of surveillance on Villanueva.
Recovered from the suspect were a caliber .45 pistol (serial number 276213), the marked money, two magazines and two ammunition of caliber .45 pistol, a combat knife, P90 cash, two mobile phones, a Honda motorcycle, and black sling bag.
Major Shella Mae Sangrines, ICPO spokesperson, said that the suspects appeared to have sold several units of caliber .45 pistol to clients.
But the suspect is still tight-lipped on his source.
Villanueva is now detained and will be charged for violation of Republic Act 10591 (Comprehensive Firearms and Ammunition Regulation Act) and Batas Pambansa Bilang 6.