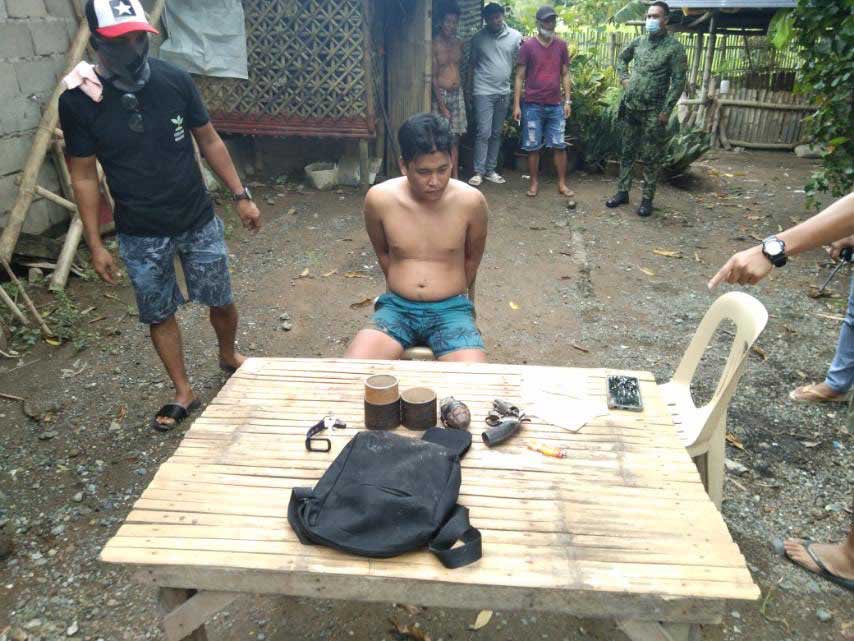 By Jennifer P. Rendon
An alleged leader of a criminal gang was arrested following an entrapment operation afternoon of December 8 at Pototan, Iloilo.
Josua Larroza, 23, a resident of Barangay Lopez Jaena, Pototan, was collared after he sold a homemade caliber .38 revolver for P3,500.
Members of the Criminal Investigation and Detection Group (CIDG)-Iloilo Field Unit, together with the Iloilo Police Provincial Office-Provincial Intelligence Branch (IPPO-PIB), the Regional Intelligence Division 6, and the 602nd Company of the Regional Mobile Force Battalion, nabbed Larroza 3:30 p.m. Wednesday at Barangay Purog, Pototan.
The operatives also found three sachets of suspected shabu and a fragmentation hand grenade
Police also seized his mobile phone and motorcycle.
Major Jess Baylon, CIDG-Iloilo chief, said Larroza's arrest was part of their efforts in Oplan "Paglalansag Omega."
The suspect has been on the police radar as he allegedly heads the Bolt Cutter Gang, an 8-member group into robbery activities in Iloilo province. He was allegedly involved in a hold-up incident in Pototan.
Larroza's group was also reportedly behind burglary incidents in the towns of Cabatuan and Zarraga.
Reports also indicated that they were into the illegal drug trade and even carnapping operation.
Larroza is now detained at Pototan Police Station and will face a string of criminal charges.
These include violation of Republic Act 10591 (Comprehensive Firearms and Ammunition Regulation Act), RA 9165 (Comprehensive Dangerous Drug Act of 2002), R.A 9516 (Illegal Possession of Explosives), and Article 151 of the Revised Penal Code (resisting arrest and disobedience to a person in authority.