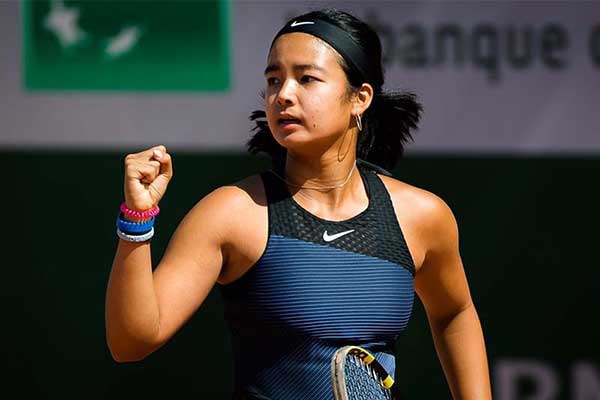 By Leobert Julian A. de la Peña
Filipina tennis ace Alex Eala put on a performance of a lifetime after obliterating Uzbekistan's Sevil Yuldasheva in two straight sets, 6-0, 6-1, and grabbed her first win in the International Tennis Federation's W25 Koksijde qualifying draw in Belgium.
Fresh off a WTA experience in Romania during the tournament's main draw, Eala is set to dazzle the world once again after deciding to halt her rest and join in Belgium.
The move seemed to pay off as Eala was near perfect in her first match against the pride of Uzbekistan as she just ran over the latter in two sets.
Despite Eala's service woes in the first set, she still managed to hold Yuldasheva to zero points through her consistent baseline game.
Eala's huge forehand game made up for her early service errors as the Filipina committed unusual streaks of double faults.
However, in the second set, Eala began to pick up her service stroke and was consistent until the match ended.
Yuldasheva managed to score one in the second set but Eala still displayed the same amount of energy and urgency she had in the first set.
If Eala will advance and win the championship match, a grand prize of $25,000 will be rewarded to her on top of some freebies.