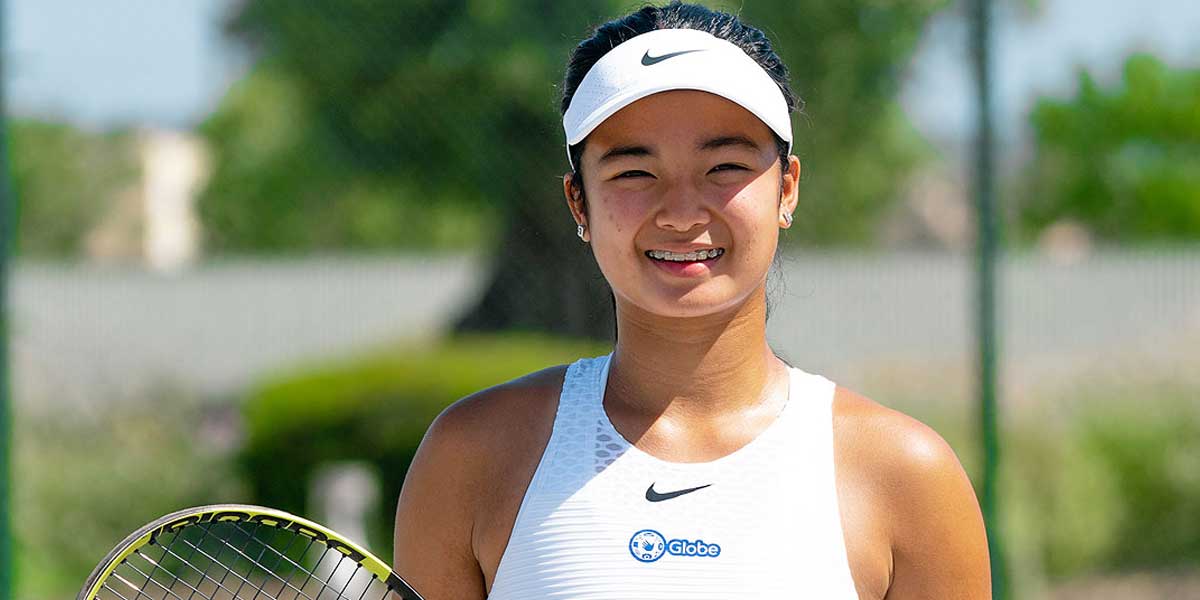 By Leobert Julian A. de la Peña
The long wait is over for the Filipina tennis gem as Alex Eala will return to the tennis court in the International Tennis Federation (ITF) W25 Manacor tournament.
It has been nearly two months when Eala last played on the professional level since her first-round loss during the W25 tournament in Czech Republic last November.
Eala had a rough last quarter of 2021 when she got plagued with injuries and took several months for her to recover and get back in full strength.
Despite the injuries, Eala was still able to make a comeback and cement her ranking as the world no. 8 spot of the girls' junior rankings at the start of 2022.
However, joining Manacor sacrificed her bid for a 2022 Australian Open title where she first won her Grand Slam title last 2020 when she teamed up with Priska Nugroho.
Eala also made history as the first Filipina to win a junior's Grand Slam title when they swept the power duo of Slovenia's Ziva Falkner and Britain's Matilda Mutavdzic in straight sets, 6-1,1 6-2.
Aside from joining Manacor, Eala and her family also bared that she will be making her first appearance for the Philippine national tennis team in the 2022 Southeast Asian Games to be held in Hanoi, Vietnam.
Eala's inclusion in the PHL women's team will boost the chances of their first SEAG gold medal in 22 years.