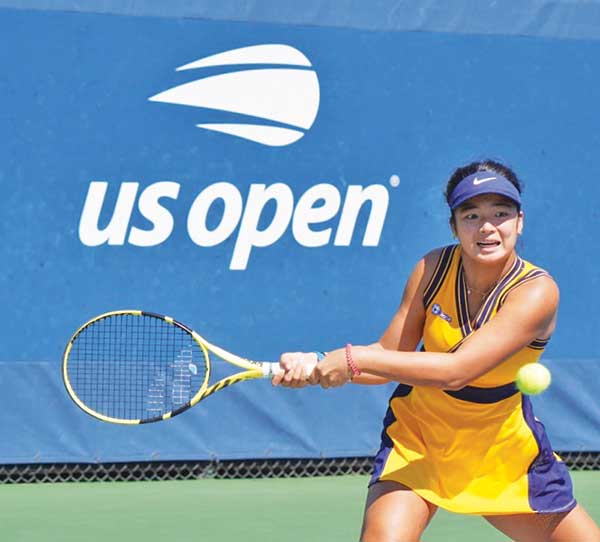 By Leobert Julian A. de la Peña
Filipina tennis sensation Alex Eala is off to a comfortable start in her 2021 US Open juniors' singles campaign after dismantling home bet Charlotte Owensby, 6-3, 6-3.
After earning a first-round bye, Eala made sure she gets past the US Open Round of 32 as the tournament's no. 2 seed.
Eala had to shrug off rust during the opening set as she trailed early on against Owensby before breaking the opposition's service and tied it at 3-3.
From there, the Filipina tennis ace didn't look back and started to operate offensively in the baseline as she always does with her opponents.
Eala began to dictate the match and just poured in her offense to seal the first set and continued her oozing momentum in the second.
Owensby tried to fight back and scored crucial save points to prevent Eala from easy breaks but the Filipina just had enough and swept her in front of her home fans.
Eala will face Michaela Laki of Greece in the tournament's Round of 16 and is seeking to continue her dominant rally for another Grand Slam title.