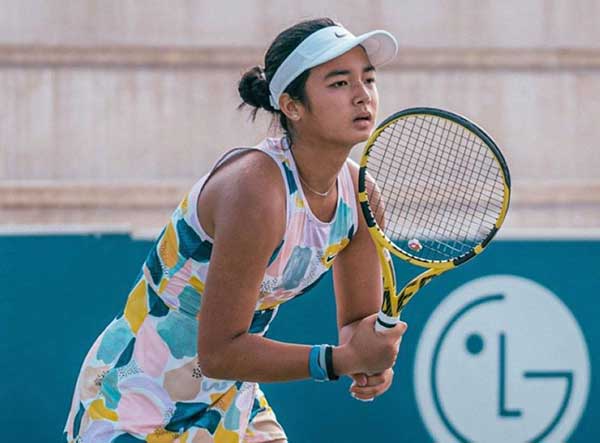 By Leobert Julian A. de la Peña
The struggles continue for Filipina tennis superstar Alex Eala.
After punching a highly-anticipated main draw ticket in the 2022 W25 Macon tennis tournament in France, Eala immediately exited the prestigious competition with a Round of 32 loss against Anna Ukolova of Russia, 1-6, 6-2, 7-6.
Eala was bound for another majestic display of tennis after crushing her Russian foe with a score of 1-6 in the first set.
The Filipina's signature forehand baseline drives were in full display and were her main weapon during her first set onslaught where she just out-muscled Ukolova in the long rallies.
However, the Russian star slowed the pace of the game and gave the younger Eala different looks on the court when she started to put some ball placements and varied her attack while pressuring the net.
Eala made matters worse as she began to commit unforced errors in the crucial stretches of the match that could've helped her overtake the lead in the last set.
Eala had a better outing in the third set after taking a beating in the second when she forced a tiebreaker but lost via a wide margin, 3-7.
Despite her early singles category loss, Eala and her partner Alice Robbe reached the quarterfinals of the doubles category but bowed down to the French pair of Audrey Albie and Aubane Droguet, 6-4, 6-2.