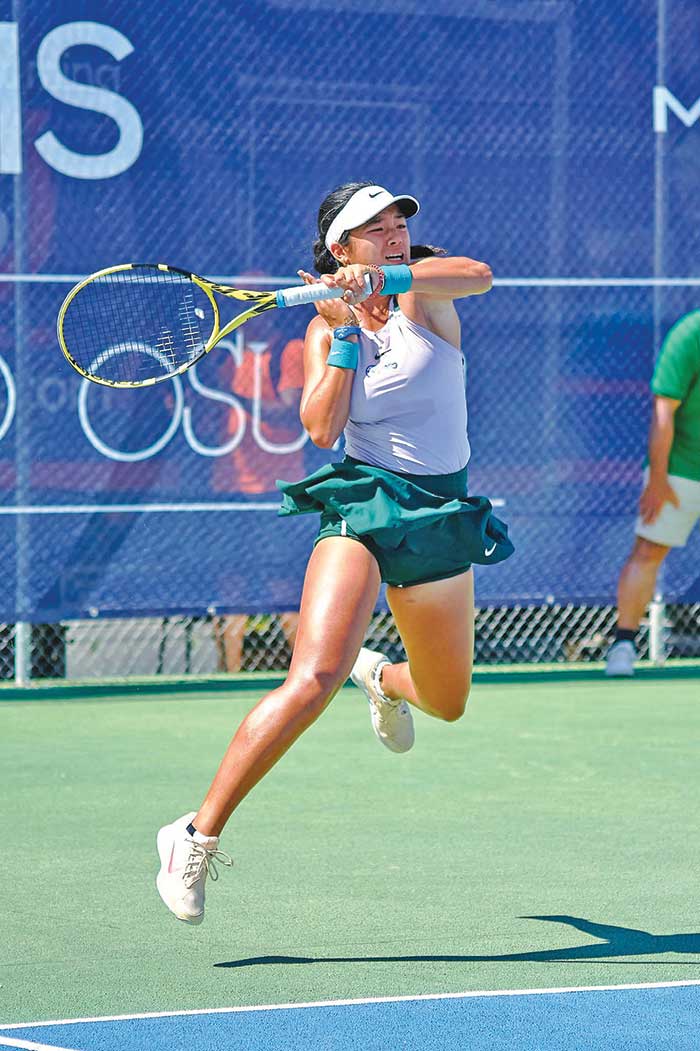 By Leobert Julian A. de la Peña
Filipina tennis sensation Alex Eala capped off her Spain W60 International Tennis Federation (ITF) Open Amutio stint with a semifinal finish held at the Peña Vitoriana Tennis Club in Votoria Gasteiz.
Eala lost to Jessika Ponchet of France in just two sets, 4-6, 4-6, and failed to get back at her French foe who once eliminated her during the W25 Palma Del Rio.
The French sensation was able to break Eala's offensive rhythm after leading the first set 3-2 and snowballed her way to a 6-4 opening win.
Despite failing to control the tempo of the match that gave up her lead in the first set, the Filipina ace continued to work her way in the second set and was able to convert several down-the-line forehand bombs that kept her within striking distance.
However, once Ponchet switched game plans and decided to vary her offensive takes against Eala, the French finalist pulled away and grabbed the momentum of the match.
Ponchet displayed an unpredictable approach to her offensive game that kept Eala guessing for most of the second set.
After relying on her net prowess to negate Eala's groundstroke power, Ponchet followed it up with a clever court-placing game that exhausted the Filipina.
The once 3-3 see-saw affair then turned one-sided in favor of Ponchet after limiting Eala to just one game point on her way to three-straight clinched games.
Despite the loss, Eala continued her streak of quarterfinal and semifinal appearances during her last professional tournaments joined.