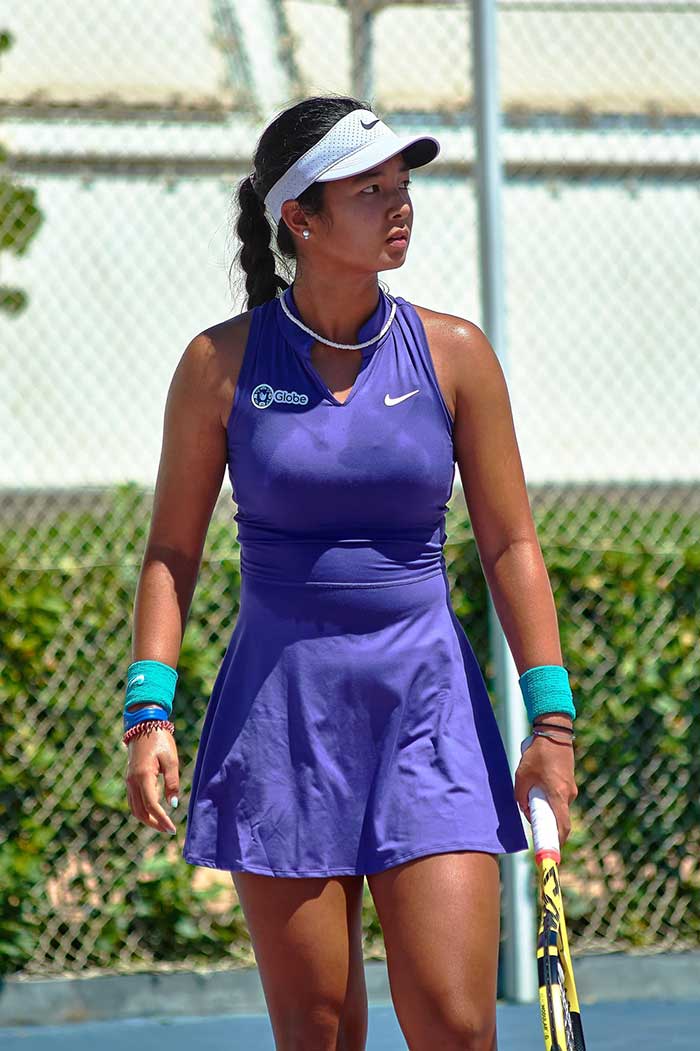 By Leobert Julian A. de la Peña
Filipina tennis sensation Alex Eala showed out and proved that she can compete with the best women professional tennis players after ending her W25 ITF Madrid tournament stint with two quarterfinal qualifications in both the singles and doubles categories.
Fresh off a stellar bronze-medal stint during the Southeast Asian Games held in Hanoi, Vietnam, Eala went back to work and started her ITF circuit.
Eala kicked off her ITF tour with competition in the W25 Madrid tournament where she qualified in the quarterfinals of both the singles and doubles categories.
Despite losing at the hands of Alice Robb from France in the singles category, the Filipina star put on a good fight in two sets, 6-7, 3-6.
Eala was close to taking the first set from the French phenom but her unforced errors late cost her crucial points that would've put her up in the tiebreak.
Robbe then dominated the whole second set and outdueled Eala in the baseline game where she made the Filipina work for every shot and was consistent with her deep slice balls that caught Eala out of position several times.
Before losing to Robbe, Eala had a great run after taking down Arina Gabriela Vasilescu during the Round of 32 and You Xiaodi in the Round of 16.
Meanwhile, in the doubles category, Eala partnered with Robbe and got as far as the quarterfinals but lost against the super tandem of Zoe Hives and Katherine Sebov, 0-6, 4-6.
The chemistry and coordination of Hives and Sebov stood out during the duel and were just the more aggressive pair and were always on the attack using the net.
Currently, Eala is preparing for the next leg of the W25 ITF Spain and will begin her quest for a championship today against Daniela Seguel.